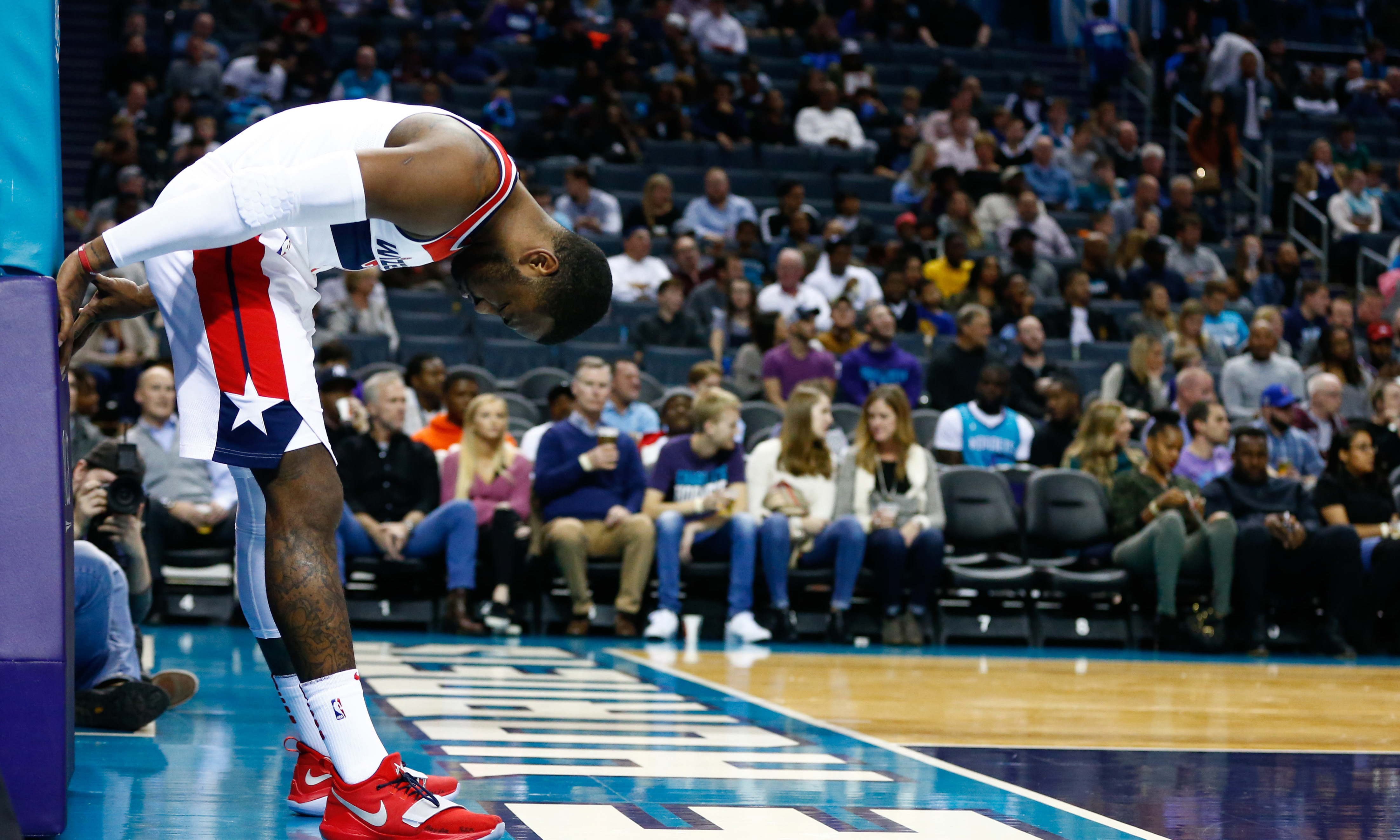 Washington Wizards point guard John Wall has one of the most lucrative contracts in the NBA following a max extension in 2017. Since then, in two seasons, Wall has played in 73 games. His colorful injury history features a PRP injection shortly after signing the extension, a knee surgery in 2018, a heel injury that ended his '18-'19 season, and, most recently, a freak accident that lead to a ruptured achilles.
Wall has the fourth-largest contract in the NBA and is not expected to play this upcoming season. Washington, as a result, is not expected to be very competitive. But the noise is growing louder for Wall on his contract being deemed perhaps the worst in NBA history. In an interview with Chris Miller of NBC Sports, Wall says he is using that talk as motivation once he returns to the court.
"The only thing I questioned was 'the worst contract in NBA history,'" Wall said via NBC Sports. "That was my lowest point because I was like do I really deserve this money? Did I really earn it? I looked back at all the years and all the things I've been through and said yes, I did deserve this, I did earn this. It was never given to me."
"To say I have the worst contract in NBA history, that's all I needed," Wall continued. "The ones that doubted me on the highest level I don't speak to because I know my game will do the talking when I get back to playing."
Washington as an organization has been through several peaks and valleys in front office organization and direction. The Wizards at one point put both John Wall and fellow star Bradley Beal on the trade block. That would have most definitely spurred a complete teardown if even one of those players were moved. However, at this point, neither of them have. Washington recently went months without a full-time General Manager after firing Ernie Grunfeld, but have stabilized with the hiring of Tommy Sheppard.
The 28-year-old Wall will be 30 by the time he is ready to return to the court in 2020-2021. Nothing needs to be said