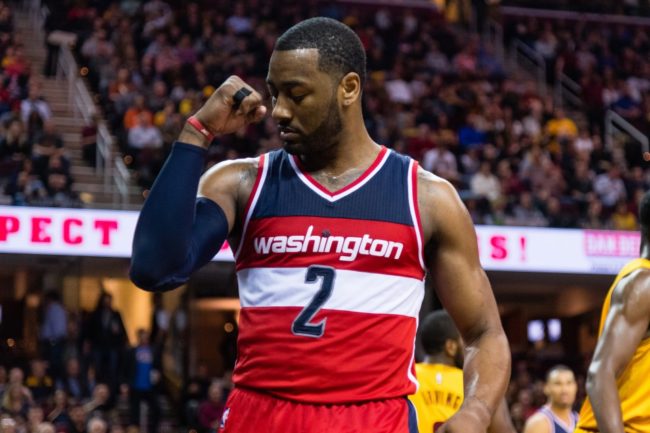 Washington Wizards guard John Wall is expected to miss two weeks due to knee soreness, the team announced on Saturday.
Wall, who's been experiencing discomfort and inflammation in his left knee since colliding with a player in a November 7 game against Dallas, underwent a precautionary MRI early Friday morning. His mobility has been significantly affected due to the soreness and swelling, leading the team to inspect the injury further.
Wall will soon receive platelet-rich plasma and viscosupplementation injections to reduce some of the inflammation in the knee, according to the Wizards. PRP injections are becoming increasingly common in today's NBA. Players such as Ian Mahinmi, Michael Carter-Williams and Kelly Oubre Jr. all received treatment over the course of the 2017 calendar year, each missing more than three weeks of action.
The Wizards will now rely on All-Star shooting guard Bradley Beal in the absence of Wall. In 16 games for the team this season, Wall has averaged 20.3 points and 9.2 assists in 34 minutes.
The Wizards currently hold the seventh best record in the Eastern Conference at 10-8, six games back from the conference rival Boston Celtics. Washington will likely have John Wall back when they play the Celtics on Christmas Day.