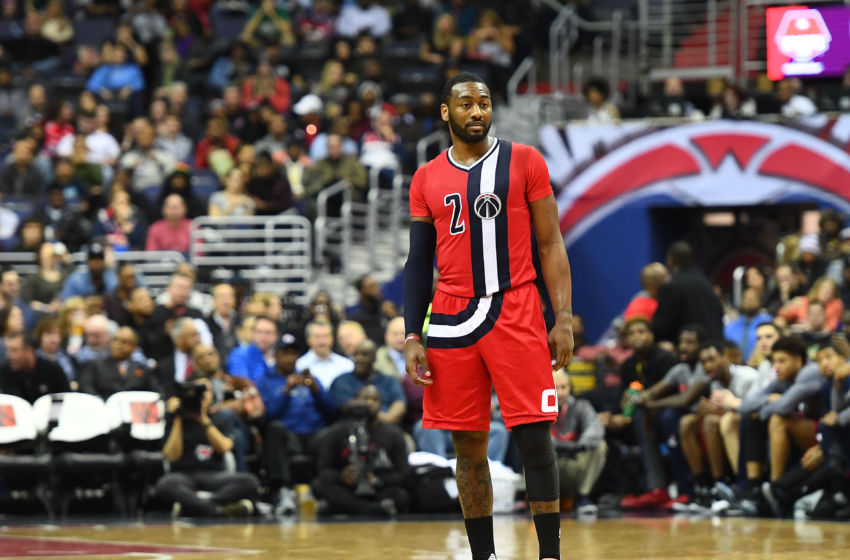 The Washington Wizards offered a huge extension to All-NBA guard John Wall to lock him up through 2023. Wall reportedly did not want to sign his extension until Washington made some moves this offseason to prove that they were serious about a continued deep push in the playoffs. Wizards owner Ted Leonis was confident that they would be able to keep their All-Star point guard for the foreseeable future and his prediction was correct.
John Wall will sign the designated player veteran exception with the Wizards which will begin in 2019 and extend through 2023 season. His extension will be for $170 million bringing his total contract to $207 million.
Following comes from David Aldridge of Turner Sports, Shams Charania of The Vertical and Adrian Wojnarowski of ESPN.
John Wall has agreed to the designated player veteran exception in Washington, per source, that will pay him a total of $207M through 2023.

— David Aldridge (@daldridgetnt) July 22, 2017
The three-year, $170 million extension starts in 2019, after Wall's existing five-year deal expires. Wall will get $37.1M total through '19.

— David Aldridge (@daldridgetnt) July 22, 2017
Sources: Washington star John Wall has agreed to a four-year, $170M extension with the Wizards, including player option and trade kicker.

— Shams Charania (@ShamsCharania) July 22, 2017
John Wall's extension includes a fourth-year player option and a 15 percent trade kicker, league source tells ESPN.

— Adrian Wojnarowski (@wojespn) July 22, 2017