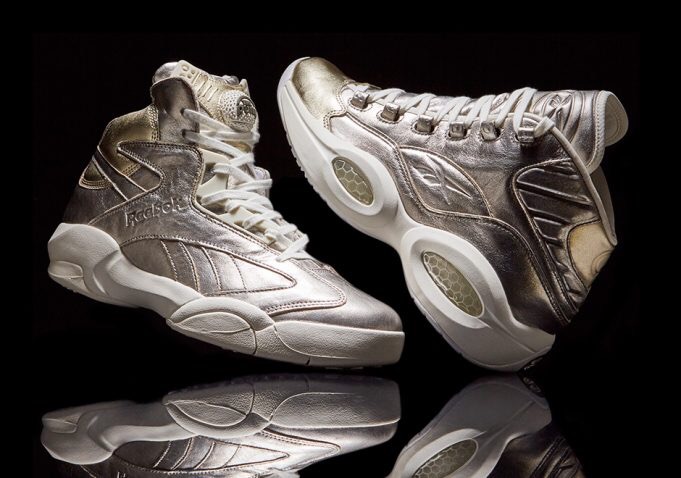 Congratulations to Shaquille O'Neal and Allen Iverson on officially being inducted into the Basketball Hall of Fame.
Shaq who is considered one of, if not, the greatest centers ever as he revolutionized the game for big men. Alas the "Hack-a-Shaq". Aside for being dominant for years which resulted in 4 championships the Big Aristole aka Shaq Diesel was and will forever be remembered as a force to be reckoned with.
Allen Iverson broke down barriers and introduced "Hip-Hop" to the game of basketball as the small man with a big heart dominated the game of basketball with his relentless scoring and leave-it-all-on-the-court mentality. Known for his scoring, handle and legendary crossover on MJ, A.I. deserves all the glory he receives despite the way his career ended.
Looking to commemorate both athletes on their 2016 Basketball Hall of Fame induction, Reebok has released their "Celebrate Pack". Both iterations to their signature shoes are decked out in Italian Pellegrini leather in Platinum Metallic finished with Gold accents.
Both the Reebok Question Mid and Reebok Shaq Attaq are available now on Reebok.com so hurry while they are limited!