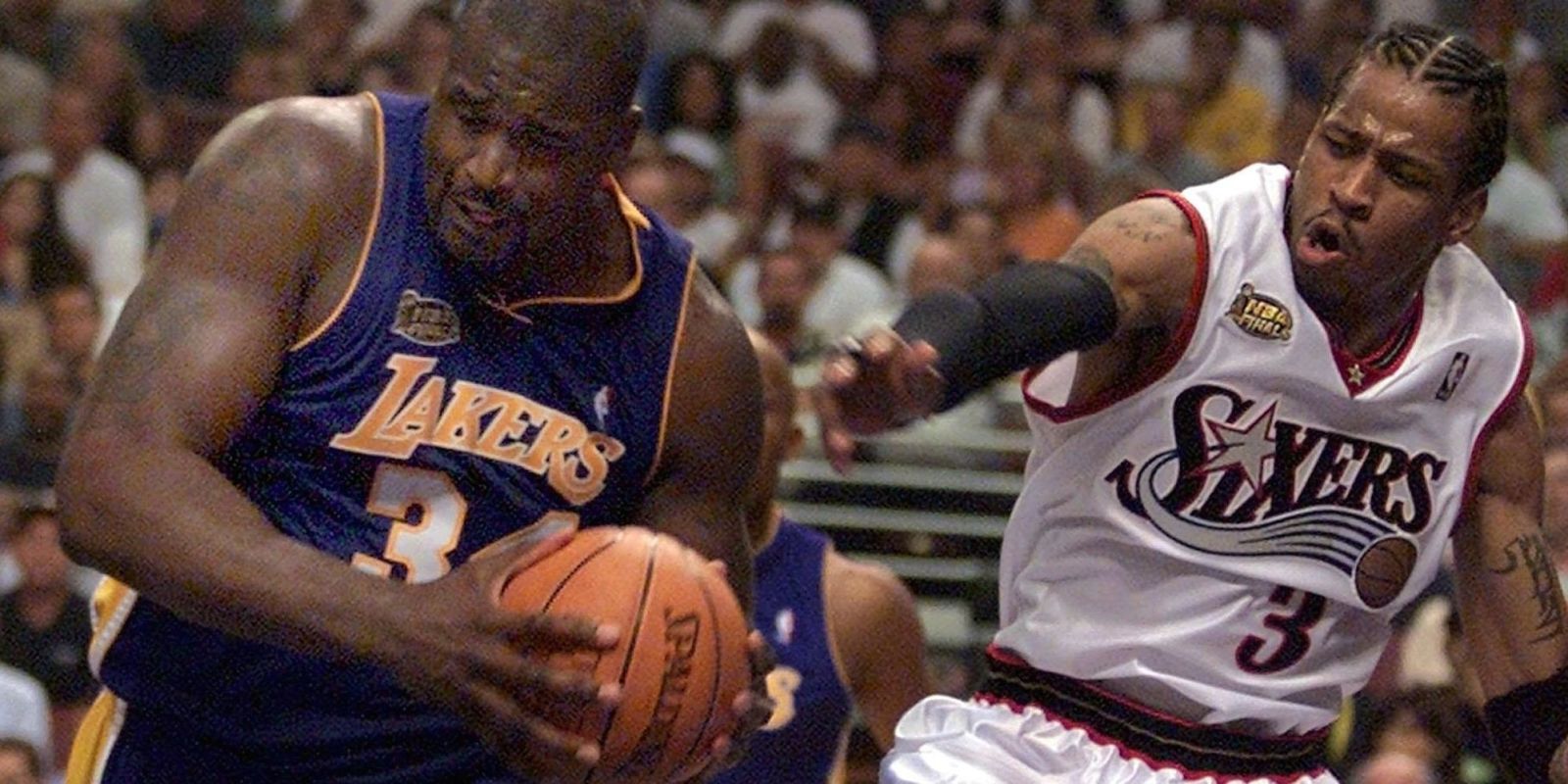 This year's Basketball Hall of Fame class has some huge names in it, such as Shaquille O'Neal, Allen Iverson, Yao Ming, Tom Izzo, Jerry Reinsdorf, and Sheryl Swoopes. Each inductee selects at least one previous inductee who will present them at the ceremony. Here is the full list of who will announce whom, courtesy of the Hall of Fame:
Zelmo Beaty, presented by Lenny Wilkens ('89, '98, '10)
Darell Garretson, presented by David Stern ('14)
Allen Iverson, presented by Larry Brown ('02), Julius Erving ('93), John Thompson ('99)
Tom Izzo, presented by Gary Williams ('14)
John McLendon, presented by Wayne Embry ('99), Sam Jones ('84), Isiah Thomas ('00), John Thompson ('99)
Shaquille O'Neal, presented by Julius Erving ('93), Alonzo Mourning ('14), Bill Russell ('75), Isiah Thomas ('00),
Cumberland Posey, presented by Earl Monroe ('90)
Jerry Reinsdorf, presented by Phil Jackson ('07), Scottie Pippen ('10)
Sheryl Swoopes, presented by Van Chancellor ('07), Nancy Lieberman ('96)
Yao Ming, presented by Dikembe Mutombo ('15), Bill Russell ('75), Bill Walton ('93)
This year's ceremony will take place on Friday, September 10th at Springfield Symphony Hall.