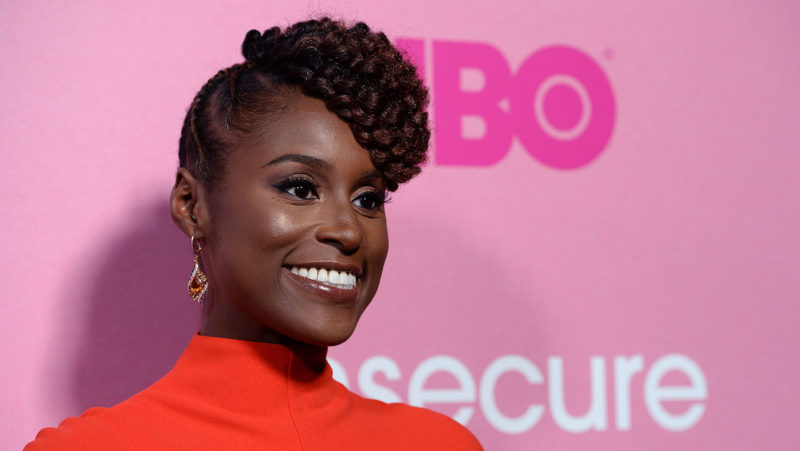 Actress, director and producer Issa Rae is taking time away from the camera to launch her own sneaker collection. Partnering with Converse, Rae has put together a lineup of exclusive sneakers using the Chuck 70 as the silhouette. Across the sides of each shoe, the Los Angeles native writes different daily affirmations like "Take Up More Space" to inspire her fans. She also includes various symbols like palm trees to pay homage to her hometown.
"It was important to me to have L.A. represented, to create a shoe that felt as good to the soul/mind/spirit as it looked to wear," Issa Rae said.
"And to have space for the wearer to fill in their own part of the story, their own 'why.'"
Rae did not put together her shoe collection alone. She worked hand-in-hand with talented graphic designer NickyChulo for her latest release.
"It felt natural. To have an opportunity to collaborate with Issa is a dream come true, not because of who she is, but what she stands for," the graphic designer added.
Rae and Converse released their latest sneaker just in time for the holiday weekend. They are currently available in several different colors for $115.
Created by @IssaRae. Customized by you. Inspired by the self-affirmations that are key to her own creative process, the limited-edition Issa Rae By You Chuck 70 is available now on https://t.co/faUtwUMZvC.

Shop now: https://t.co/F7R96XgqRx pic.twitter.com/F67xfnCFq9

— Converse (@Converse) July 1, 2021