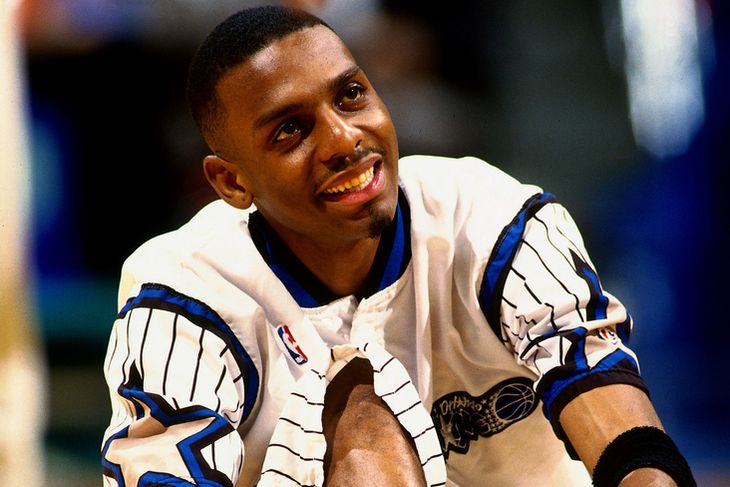 When Penny Hardaway stepped on the court for the Orlando Magic back in 1993, there was something immediately different about the guard out of Memphis. The 6'7″ point guard made his way to Orlando through a draft day trade, but the Magic had to make it happen to get their guard to combine with a young dominant big man in Shaquille O'Neal.
For six seasons Anfernee 'Penny' Hardaway graced the new franchise with his strong drives to the rim, superb playmaking skills, and size at the point guard position that was matched by few. He was viewed as the next coming of Magic Johnson by some, but unfortunately, he never fulfilled many of his expectations. Injuries and issues with the Magic shortened his stint to only six seasons. His journey with the Magic was detailed in the '30 for 30′ documentary, 'This Magic Moment'.
But despite his short tenure with the team, Penny still is a beloved figure with the team, and they want to recognize him for it. Penny Hardaway is going to be inducted into the Orlando Magic Hall of Fame, joining some former teammates.
Following from an official Orlando Magic press release.
The Orlando Magic will induct Anfernee 'Penny' Hardaway into its Hall of Fame on Friday, January 20 at 4 p.m. in Amway Center, near the Nutrilite Magic Fan Experience. Hardaway becomes the fifth inductee into the Orlando Magic Hall of Fame.

In addition to the induction ceremony, Hardaway will be honored that night during the Magic's contest vs. Milwaukee.

"In continuing our tradition of honoring those who have made the most significant contributions to our history, we are honored to induct Anfernee "Penny" Hardaway into the Magic Hall of Fame," said Orlando Magic CEO Alex Martins. "With his size, speed, and quickness, Penny electrified us on a nightly basis, while helping lead the Magic to previously unprecedented heights. His compassion in the community was equally impactful, while he also raised the Orlando Magic's national profile."
Penny Hardaway ranks among the franchise's all-time leaders in several categories, including steals (third, 718), assists (fourth, 2,343), field goals made (sixth, 2,542), points scored (seventh, 7,018) and minutes played (seventh, 13,721). He helped Orlando reach the 1995 NBA Finals alongside Shaq and Nick Anderson, both players are also enshrined in the Magic Hall of Fame.