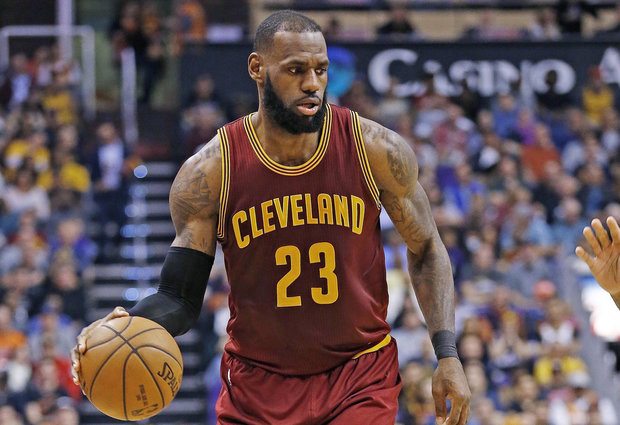 LeBron James is still the NBA's most dominant player at age 32 and does not show any signs of major decline. Averaging 26.1 points per game with nearly eight rebounds and eight assists is MVP worthy, though James Harden would probably disagree. Still, that does not stop people from wondering what King James will do after he hangs 'em up. Being a team owner or front office executive is a sure possibility (insert joke about LeBron actually acquiring Kyle Korver and not GM David Griffin) but what about a head coach?
When asked Sunday prior to the Cavs 120-116 win in Phoenix, James was pretty blunt when asked about the possibility of coaching:
"No. No, no. I don't have the patience. I can't even coach my own son's team, so I know I couldn't coach some guys that I don't know. I can't do it."
Not coincidentally David Fizdale, who now coaches the Memphis Grizzlies and was an assistant in Miami during the "Big Three" era, voiced a similar opinion. When asked by ESPN's Dave McMenamin in December if James could coach in the future:
"No. He would kill somebody. Perfection is like [his standard]. He wants perfection. I could see him owning his own team and doing something like that, but I think [as a coach]he would end up killing a player at some point because they wouldn't live up to the expectations that he would set forth."
James has said that owning his own team would be a "dream" of his, so that appears much more likely. In all honesty, it would be pretty odd to see James on the sidelines in a coaches' role and not terrorizing the NBA. In the meantime, leading the best team in the Eastern Conference back to the NBA Finals for a third consecutive time and being named AP Male Athlete of the Year will just have to do.