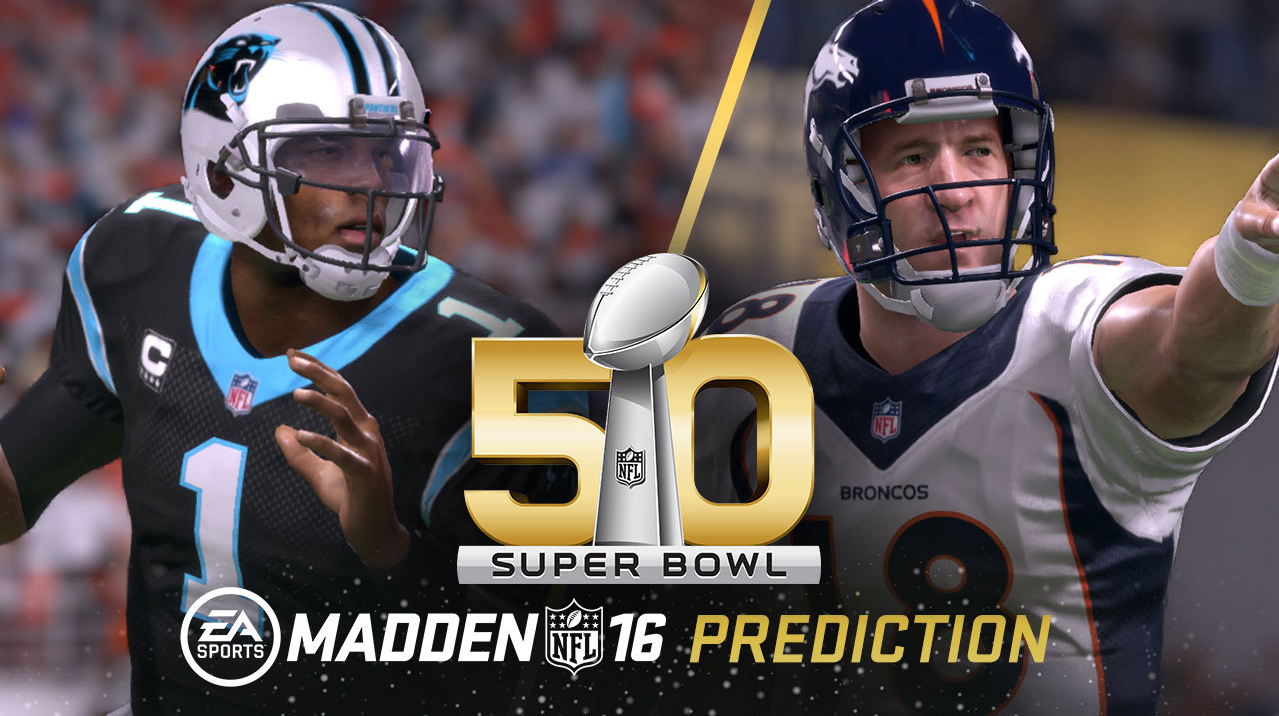 With Super Bowl 50 just a few days away, everyone is starting to give their predictions like they do every year. EA, who's no stranger to voicing their prediction is doing so again using Madden 16. Most are doubting Peyton's ability to win the chip this year, but Cam Newton is having such an amazing year that you have no choice but to root for him.
I personally am going for Cam. He's had one hell of a season and the only thing left to do is when the Super Bowl. What's your prediction?
See who they have winning and how they have the winner winning the Super Bowl below.