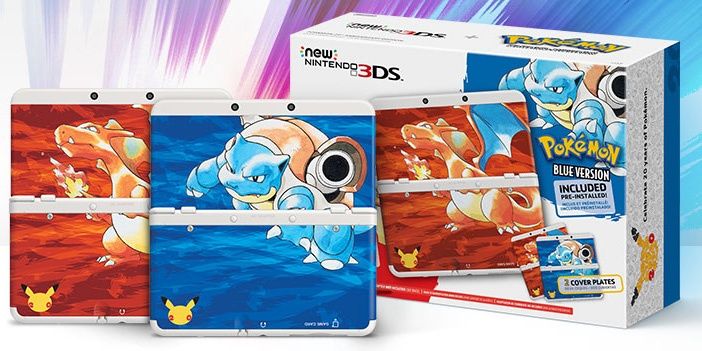 Pokémon? 20 years? 20 years of Pokémon? Already? Where has the time gone? It feels like it was just yesterday when Pikachu cried over a stoned Ash. Doesn't feel like Ash received the Pokédex from Professor Oak 20 whole years ago.
To celebrate the 20th anniversary of the series, Nintendo will be releasing a new Pokémon 3DS Bundle. The 3DS will have the iconic Red and Blue versions pre-loaded to the handheld console. While the games will be playable on the 3DS, they will not be visually remastered, but they will have online functionality (what's a link cable?).
You can get your hands on this special edition Pokémon bundle on February 27th. Watch the bundle announcement trailer, below.