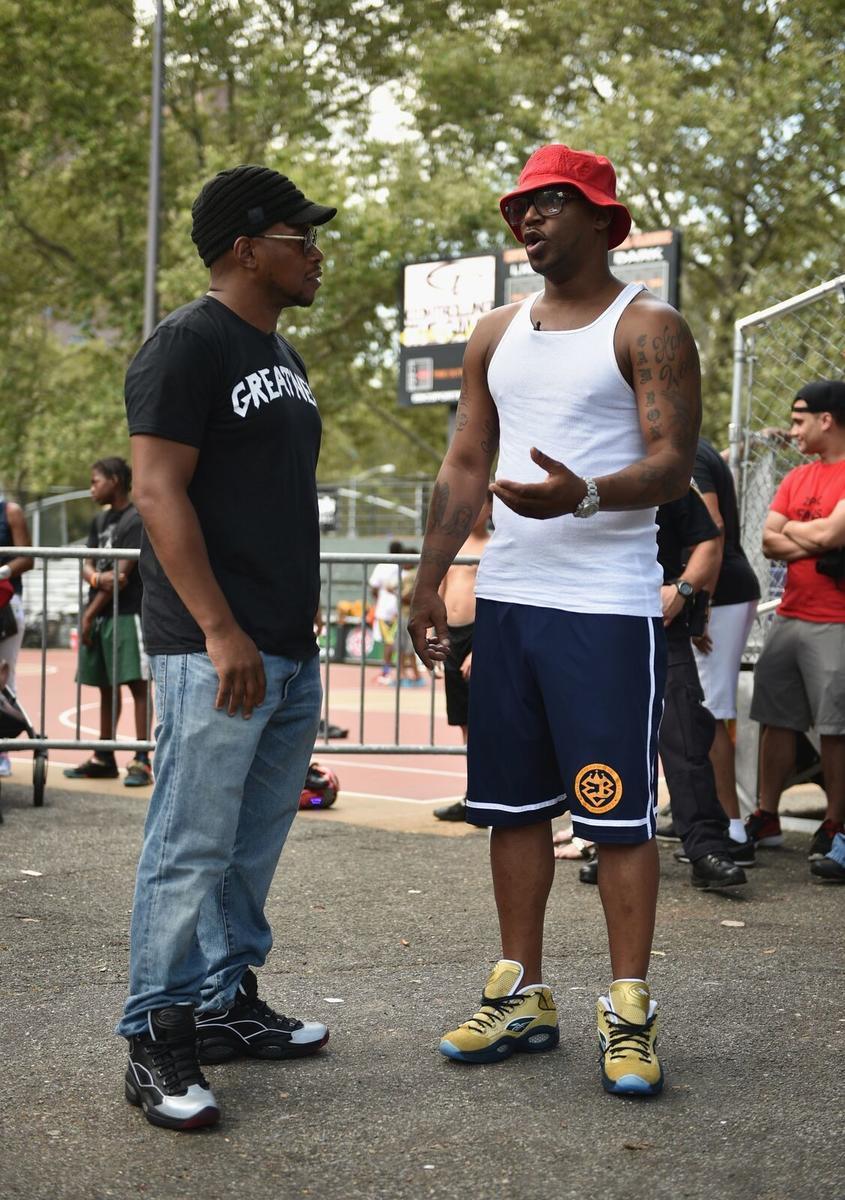 With the release of the Reebok Question 'EBC' taking place today (August 5th) which can be purchased on Finish Line, there was an event held at Rucker Park to celebrate. Not only was the EBC colorway in attendance for the celebration the upcoming Reebok Question 'A5' was too. Each sneaker was represented by the two teams playing at the famed Harlem courts, Rucker Park.
In attendance with the folks at Reebok Classic were Cam'ron and Jadakiss. Cam'ron a Harlem rap veteran remembers being in attendance during the game in which Iverson played with the EBC in 1996. The jersey A.I. wore was represented on the 'EBC' Questions. As for the artist in attendance for the Reebok Question 'A5' was none other than Jadakiss himself. Jadakiss is responsible for delivering along side Iverson one of the best commercials/ads for an upcoming sneaker being the Reebok Answer 5 aka A5. Hence the colorway adoption the Reebok Question took for this new colorway.
Below are just a few pictures from the event courtesy of Reebok. Check them out and make sure you cop the Reebok Question 'EBC' and Reebok Question 'A5'.