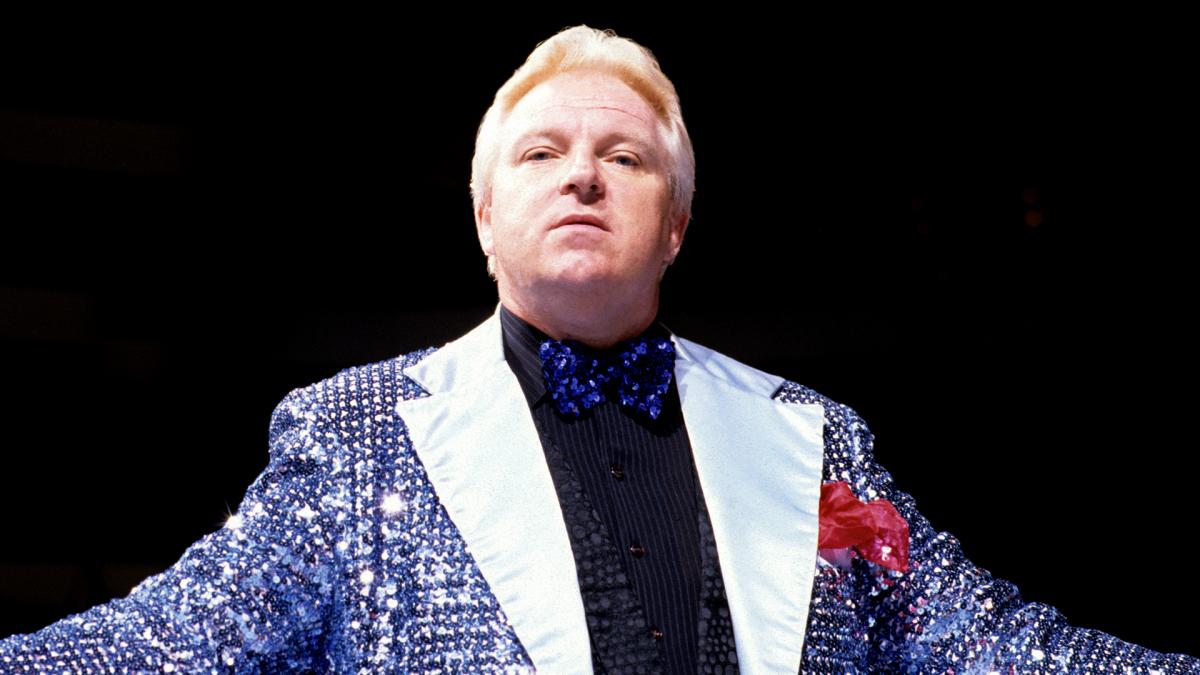 WWE Hall of Fame manager, wrestler and broadcaster Bobby 'The Brain' Heenan has died at the age of 73. The causes of his death are currently unknown but after a battle with throat cancer in 2002, Bobby Heenan had many medical issues over the last 15 years.
WWE commentating legend Jim Ross was the first to announce his passing. The WWE later confirmed it.
The news of Bobby "The Brain" Heenan's passing today gutted me.

I loved our time together.

No one ever did it better than the Wease.

— Jim Ross (@JRsBBQ) September 17, 2017
WWE is saddened to learn that WWE Hall of Famer Bobby Heenan, regarded by many as the greatest manager in sports-entertainment history, has passed away at age 73.

….

WWE extends its condolences to Heenan's family, friends and fans.
Bobby Heenan was a legend almost immediately with the WWF, now known as the WWE. After he departed the NWA to join Vince McMahon's mega promotion, Heenan had a rocket strapped to his back and helped usher in a new era in wrestling. Where the workers outside of the ride became as important, if not more important, than those doing the work on the inside the squared circle.
He was the first true 'manager' to the stars, famously escorting the likes of Andre the Giant, Paul Orndorff, Arn Anderson, Tully Blanchard, Mr. Perfect, Harley Race and Rick Rude as they went down the path to success throughout the 80s. He also feuded with Andre the Giant, Hulk Hogan, 'Macho Man' Randy Savage, Ultimate Warrior and so many more throughout his career which spanned nearly three decades.
— Deno (@KiingDeno) September 18, 2017
He eventually transitioned into a role as a color commentator in the late 80s going into the early 90s before he left the company to join WCW. But even seated with a headset on, Heenan delivered some of the best work wrestling fans have ever heard or seen.
Heenan went on to WCW and was also a broadcaster, and also had one special appearance ringside for Ric Flair and Arn Anderson, before he was released in 2000. Heenan returned to the WWE for a one-off commentating spot at the 'gimmick battle royal' in 2001 at Wrestlemania X-7. He was officially inducted into the WWE Hall of Fame in 2004 before Wrestlemania XX. His final on-screen appearance for the WWE was during a 2007 RAW segment for 'Mr. McMahon appreciation day'.
Heenan's career can not be personified by words, but instead, it's better for you to see and hear what he had to offer. From his verbal exchanges with wrestling's best athletes to his memorable back and forths with his longtime friends Gorilla Monsoon and 'Mean' Gene Okerlund. Enjoy the best that Bobby 'The Brain' Heenan brought to fans for many years.
Bobby Heenan says goodbye to Gorilla Monsoon pic.twitter.com/6YvWAkNwhn

— Deno (@KiingDeno) September 18, 2017
— Deno (@KiingDeno) September 18, 2017
Bobby Heenan battles a telephone pic.twitter.com/4eW3BkPPgB

— Deno (@KiingDeno) September 18, 2017