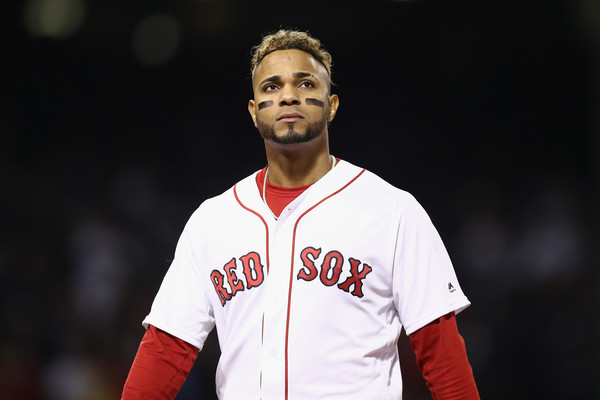 The Boston Red Sox have come to an agreement with their shortstop, Xander Bogaerts, on a 7-year, $132 million contract extension that includes this year's $12 million salary. Bogaerts is part of a group of growing players who have decided not to test free agency as the next free agent class is shrinking fast. Jeff Passan of Yahoo! Sports reported the news of the extension with the financials and terms.
Shortstop Xander Bogaerts and the Boston Red Sox are finalizing a seven-year, $132M contract extension, league sources tell ESPN.

— Jeff Passan (@JeffPassan) April 1, 2019
Final details on Xander Bogaerts' deal with Boston, which was first reported as close by @EvanDrellich, are being hammered out. It will begin this season. There will be an opt-out. Bogaerts will be locked up long-term, though, taking another big name off the market next winter.

— Jeff Passan (@JeffPassan) April 1, 2019
In 2018, the Red Sox shortstop slashed .288/.360/.522 with 23 home runs and 103 RBI's which was an improvement from his 2017 season. With the 2019 season just beginning, he is only batting .167 through the three games that he has played, this number will obviously be on the rise since he has only played in a few games. Bogaerts extension keeps him with the Red Sox, a team who he has spent the last six seasons with, 2019 being his seventh. Bogaerts has been a part of two World Series Championships including the 2018 World Series Win over the Los Angeles Dodgers.
The intriguing thing about this extension is that another big name player has come off the board which just shows that players are a bit nervous to test the waters of free agency based on how it has turned out for other players. The 2019 season has started and Craig Kimbrel remains unemployed, Dallas Keuchel as well, and Bryce Harper and Manny Machado both took quite some time to finally sign and this simply is making players a bit wary of testing out free agency.