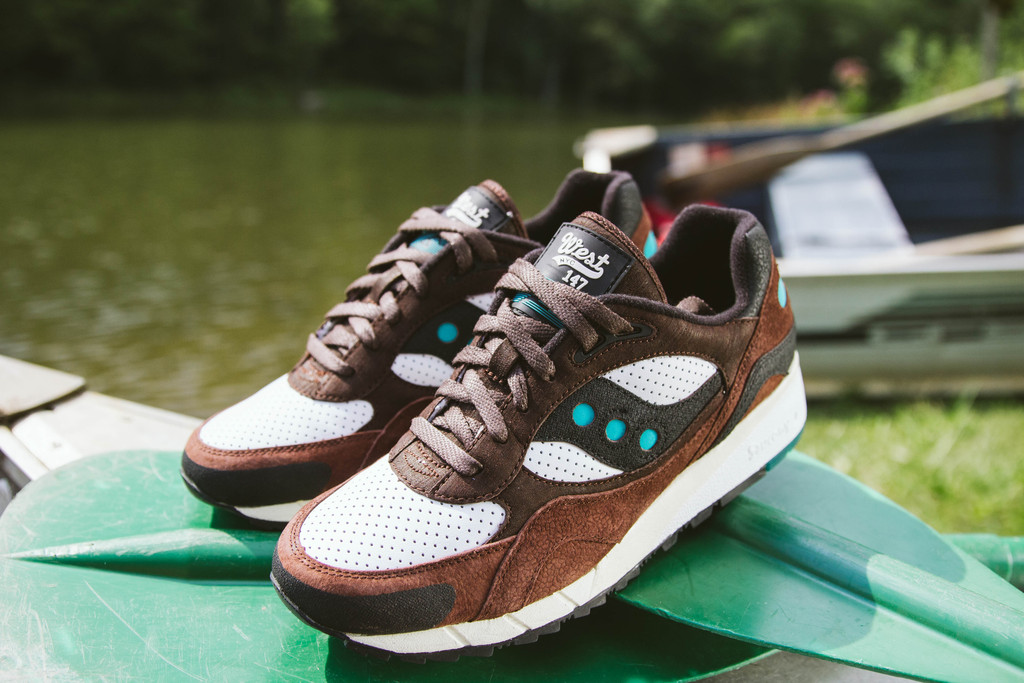 When I first saw the upcoming West NYC x Saucony 'Freshwater' I was thoroughly impressed, dope collaboration. I was also reminded of the State Farm commercial 'You gotta be quicker than that' due to the picture of the sneakers and the fishing line. Either way, the 'Freshwater' West NYC Saucony's are on the way and with a release date set for the very near future, the folks at West NYC have issued an official announcement by way of their blog and we decided to share it with you guys.
Check out the official pictures and details below then down in the comments let us know if these will be a DEF Cop or DEF Not.
Also accompanying the pictures is a video promoting the upcoming collaboration which is probably the best I've seen as of late, it was almost like a mini movie.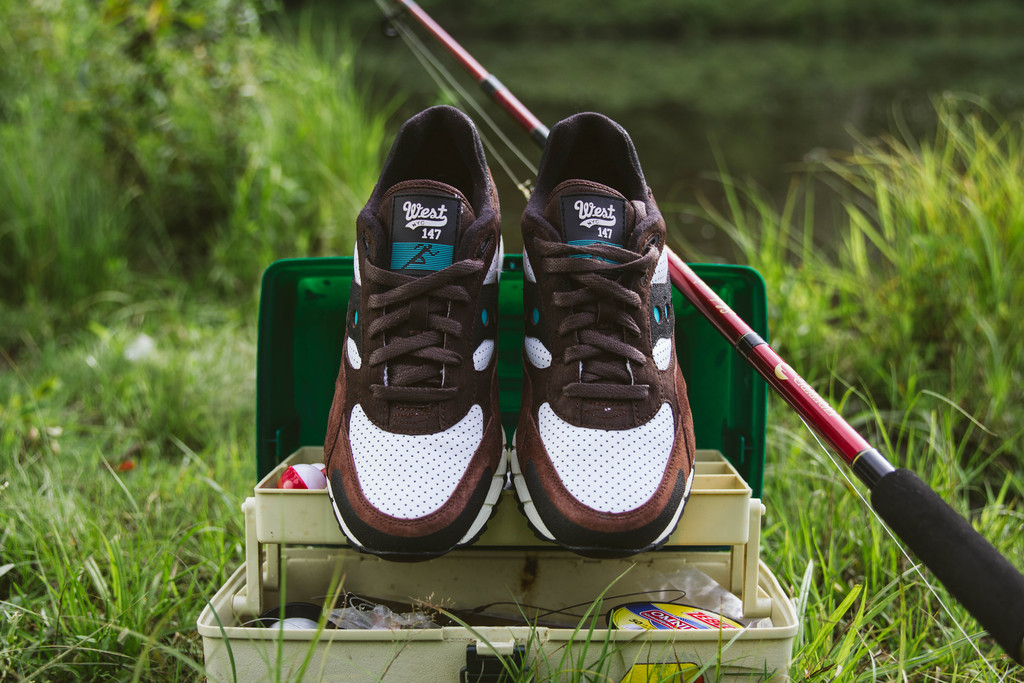 West NYC is excited to introduce the new Saucony Shadow 6000 "Fresh Water" edition. The latest version features colors, hues and textures specific to the great outdoors. WEST NYC pulled out all the stops to create the ultimate outdoor hiking and fishing experience. We bring an outdoor color palate scheme and material story that is unique to a sneaker. The upper features two different brown leathers to capture the various terrain one encounters when hiking to their respective fishing hole. Brown premium tumbled nubuck is used on the wrap mimicking the rugged terrain one encounters when hiking to their fishing spot. This contrasts sharply with the white perforated leather used on the toe and side of the shoe for an eye catching look. For a finishing touch, we employed a brown oiled suede on the side panel which mirrors the easy terrain surrounding your fishing hole. The aqua color speaks softly to the clean fresh water you find in lake. Although fresh water is not a true aqua color, it is how we imagine it to be on a sunny serene day.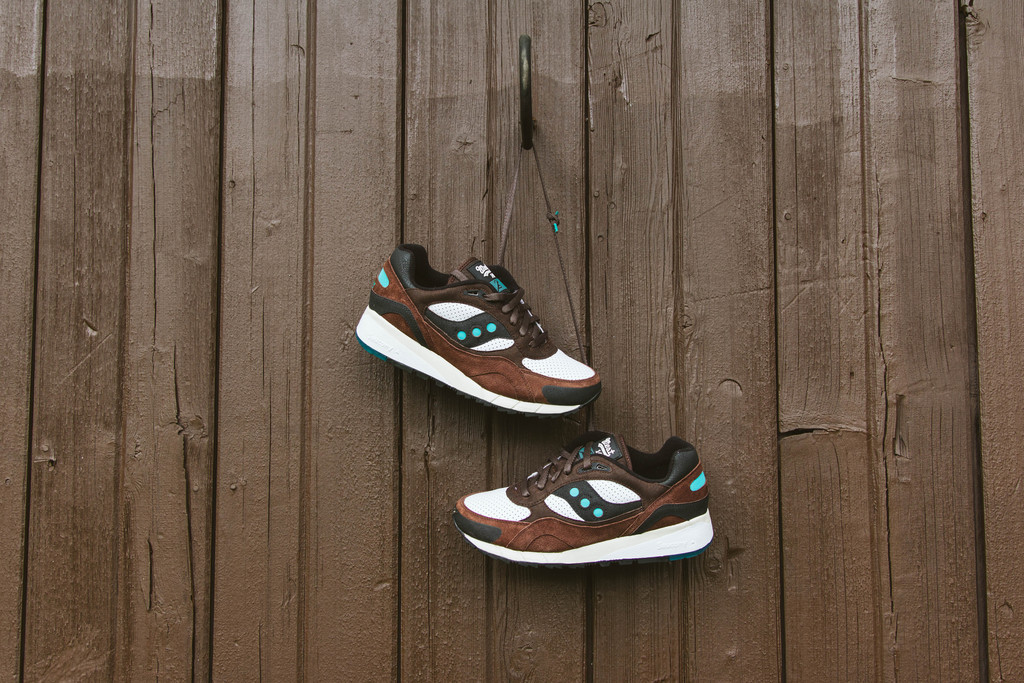 Grip tape on the toe, heel and logo represent "no skids" found on a boat. The insole is produced from the same natural cork you find on the handle wrap of a fishing rod. The cork provides super grip on a rod handle. It is the perfect compliment for a shoe's innersole. This unique shoe was originally themed for freshwater fishing and hiking. The Fresh Water edition also speaks to a famous Chinese proverb dear to my heart. "GIVE a man a fish and you feed him for a day. TEACH a man to fish and you feed him for a lifetime"
This exclusive style was originally conceived for a 2015 debut. In an effort to develop
the ultimate outdoor sneaker look, the WEST NYC team continued to work this project to bring a special experience to our loyal customers……. because you deserve it. The Fresh Edition will launch on March 26th. Thank you for your continued support.