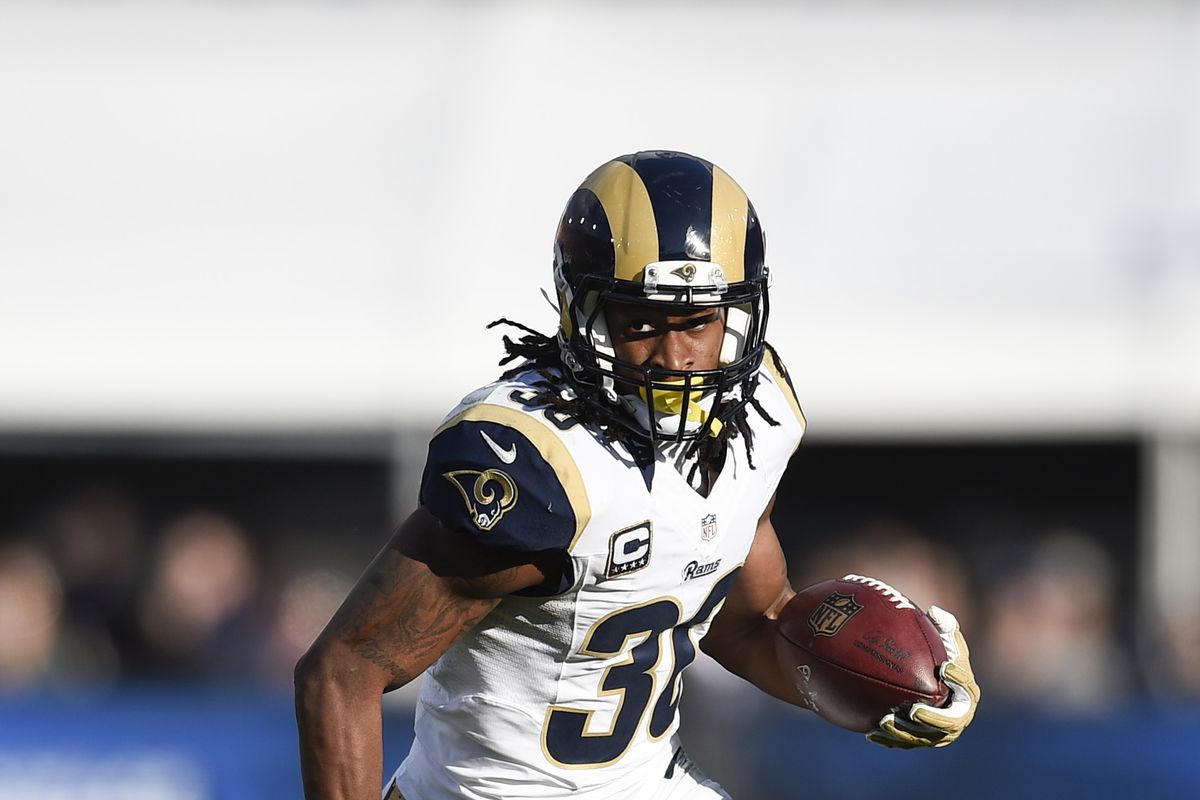 Though the NFL, for the most part, kept a business-as-usual approach in the wake of the COVID-19 coronavirus pandemic – at least thus far – many contracts still have to be finalized because team medical personnel were not able to conduct physically that many deals hinge on. At least with the pact between Todd Gurley and the Atlanta Falcons, that's no longer the case.
Gurley has passed his medical assessment and is now a member of his second NFL organization.
After having an agreement with Atlanta for nearly two months, Todd Gurley finally was able to fly to Atlanta, where he took and passed his Falcons physical Monday, per source. With his physical behind him, Gurley now can focus on his preparation for a bounce-back season.

— Adam Schefter (@AdamSchefter) June 9, 2020
The Falcons signed Gurley to a one-year, $6 million contract in early April, but it was pending the running back passing a physical. For Atlanta, Gurley fills the starting spot in the backfield left by Devonta Freeman, who the team opted to not bring back and is still a free agent.
Among the players that signed new contracts this offseason, Gurley was one of the players who many thought there was a chance he'd fail such an exam, given his troubles staying healthy, specifically with knee issues.
The 10th overall pick in the 2015 NFL Draft, Gurley has played his first five seasons as a pro with the Rams. (The team was in St. Louis during his rookie year, but has been in Los Angeles since.)
Despite the injury concerns, Gurley has been pretty reliable as far as being on the field, for the most part. Although, in many games, he's been limited with issues.
LIke during the Rams' 2018 march to the Super Bowl. Gurley only missed one game that season, but only had 30 carries total during L.A.'s three playoff games.
In early August, Todd Gurley will turn 26, so it's likely he still has productive football left in him. But how much and to what extent his knees hold up continue to linger as questions.
In three of his five seasons in the NFL, he's topped the 1,000-yard mark. However, last season's drop in quality and quantity was enough for the Rams to look elsewhere for their starting running back. Although, ridding themselves of some of the four-year, $60 million contract the team signed him to certainly played a part in his release.
Gurley is a two-time first-team All-Pro and has rushed for 5,404 yards on 1,265 carries (a mark of 4.3 yards per carry) for his career so far. He's also added 2,090 receiving yards on 218 catches (9.8 yards per catch) and has 70 total touchdowns in the NFL.