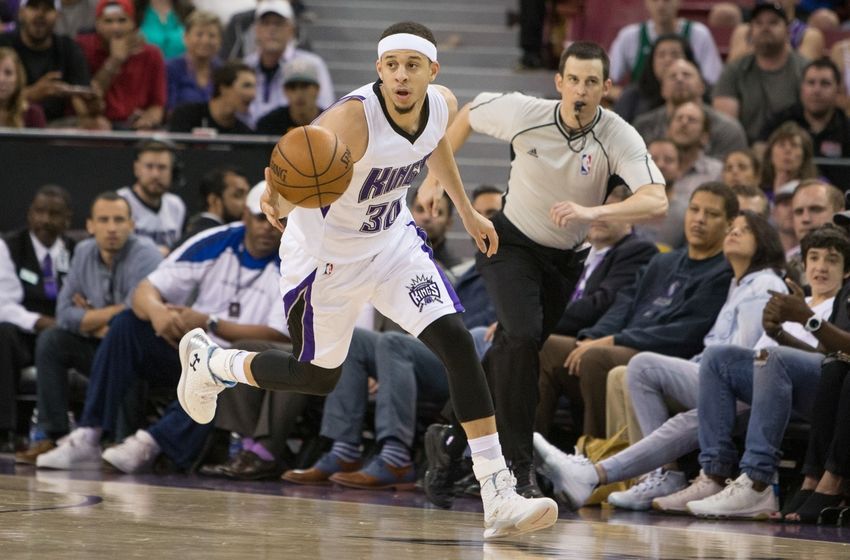 Seth Curry might be Stephen's little brother but last season he proved that he has a pretty solid game of his own. While he might be far from reaching the heights his brother has amassed, he could be on a path to a solid career.
The younger Curry spent last season with the Sacramento Kings. Although he came under scrutiny from people, including his own coach, he prevailed and had a solid season. The situation with the Sacramento Kings wasn't exactly the best, even according to players on the team, but he was a small bright spot. After the Kings renounced his rights, he became an unrestricted free agent. Now, he will be joining the Dallas Mavericks in a continued effort to carve a role for himself in the NBA.
Adrian Wojnarowski of The Vertical on Yahoo! Sports reported the following.
Free agent guard Seth Curry is finalizing a two-year, $6M deal with the Dallas Mavericks, league sources tell @TheVertical.

— Adrian Wojnarowski (@WojVerticalNBA) July 5, 2016
Last season, Seth Curry averaged 6.8 points on 45.5 percent shooting and 45 percent shooting from three-point range. Averaging 15.7 minutes a game, Curry struggled to find solid playing time in Sacramento with their plethora of guards. With the Mavericks, despite re-signing Deron Williams, Curry should be able to sneak in the rotation and fight for minutes with Devin Harris. Plus, he'll be able to play alongside his older brother's former teammates in Harrison Barnes and Andrew Bogut.
Another summer and Dallas has whiffed on big name free agents. Despite striking out on the bigger names, somehow the Mavs are finding a way to recover and form a team that should contend for the playoffs yet again. The big question hovering around them is the future of Dirk Nowitzki.