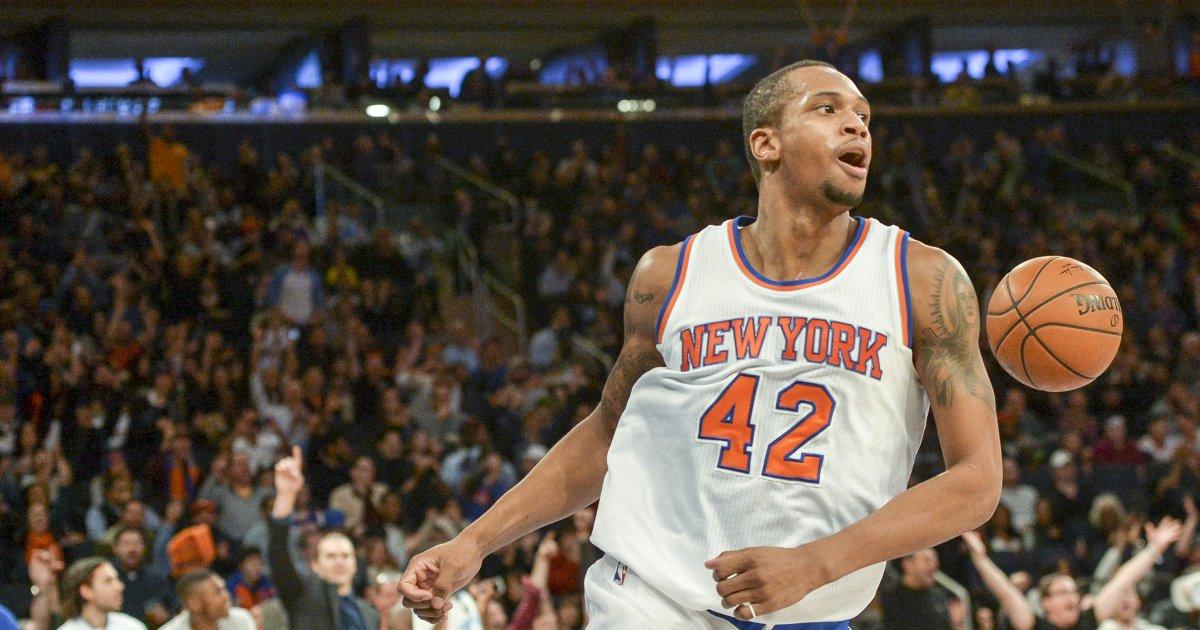 Lance Thomas was presented a chance with the New York Knicks last season in an advanced bench role. He was sent to the Knicks just about two years ago as a part of the three-team deal that saw J.R. Smith and Iman Shumpert go to the Cleveland Cavaliers. Thomas was once viewed as a 'throw-in' to help the Knicks get rid of some bad contracts. Now, Thomas is an important part of the Knicks depth.
With so many big names joining the team recently, including Derrick Rose, Joakim Noah, Courtney Lee and Brandon Jennings, the team had to keep some of their own guys. Thomas will remain with the Knicks on a long-term deal.
Chris B. Haynes of Cleveland.com first reported the deal.
Forward Lance Thomas has reached a multi-year agreement to re-sign with Knicks, league source tells @clevelanddotcom.

— Chris Haynes (@ChrisBHaynes) July 4, 2016
Ian Begley of ESPN then followed up with some specifics on his potential contract.
Small forward Lance Thomas has agreed to re-sign with the New York Knicks on a four-year deal, sources told ESPN.

The contract starts at $6.1 million in the first year and contains standard annual raises of 7.5 percent, sources said.

Thomas likely will be signed via his early Bird rights, so the Knicks will still have access to remaining cap space.
The Duke product was widely viewed as a late bench player early in his career but as of late he's drastically improved. Thomas, 28, is a versatile, high-energy defender with an improving outside shot. The forward averaged 8.2 points in 22 minutes per game and shot a career-high 40 percent from three-point range in 59 games last season.