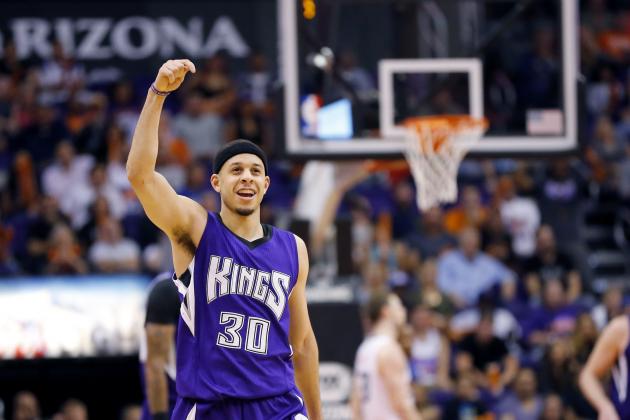 Seth Curry has not been the success his brother Steph has been in the NBA, but his abilities are still valuable to any team looking for a back-up point guard. After the Kings signed point guard Garrett Temple to a 3-year deal, it was clear that the Kings had moved on from Seth Curry. Now, it is official. The Kings have rescinded the restriction on Seth Curry's contract, thus making him an unrestricted free agent this offseason. Per Adrian Wojnarowski of The Vertical:
Seth Curry is leaving the Sacramento Kings, league sources told The Vertical.

Curry is expected to garner backup guard interest on the market, where multiple teams are sifting through the remaining available players.
There are numerous teams in the NBA right now, looking for point guards, including the Heat, Pelicans, Hornets, and Knicks. With Seth Curry set to hit the free market and take advantage of all the free money being thrown around, you can almost guarantee Seth will end up somewhere this offseason. Curry didn't average much over his year with the Kings, but towards the end of the season, when nothing else mattered for the Kings, he exploded, averaging 15 points, 5 assists, shooting 47% from the field, and 49% from 3-point land. That shows the potential for him to really be something in this league, and teams will be interested in taking the risk.