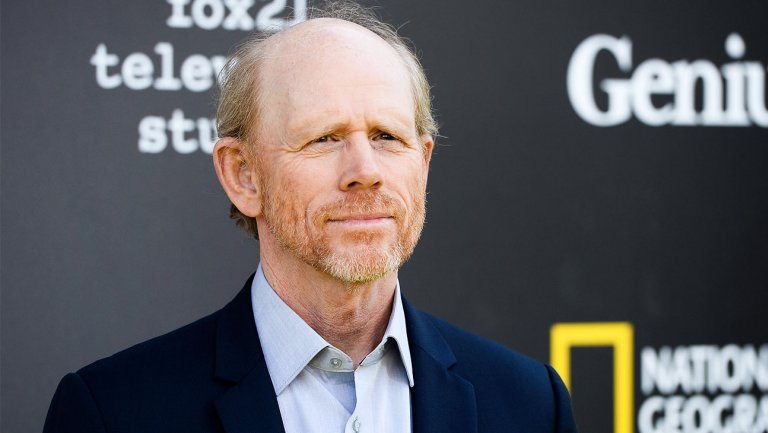 Many people are excited for Star Wars' Han Solo movie, but just 2 days ago we learned that during production and filming it's two directors Phil Lord and Chris Miller were let go from the movie due to 'creative differences'. The duo had spent over 4 and a half months directing the project before being let go and this sent shockwaves throughout Hollywood as the Star Wars Solo film went on searching for it's new director.
Now, just a mere 2 days later, Disney has found it's replacement. The Hollywood Reporter first leaked the story that 'Apollo 13' and 'Beautiful Minds' Director Ron Howard will be helming the Millennium Falcon in the Han Solo movie. News Via The Hollywood Reporter:
Ron Howard has been named as the new director of Lucasfilm and Disney's untitled Han Solo movie, sources tell The Hollywood Reporter exclusively. The official announcement is expected Thursday morning.

The move comes two days after directors Phil Lord and Chris Miller were let go from the movie they had spent over four-and-a-half months directing. Creative differences over style and tone came to a head between the duo and Lawrence Kasdan, with the studio backing the veteran screenwriter.
Having a change in director at this late of a stage in the film making process is risky. The film only had 3 weeks of planned shooting and an additional 5 weeks of reshoots scheduled in, if needed. With Ron Howard jumping on now, who knows how many changes and edits he'd like to make to the movie so this news could potentially push back the release date of the film as well. The movie starring Alden Ehrenreich as Han Solo and a plethora of other stars (including Wood Harrelson, Donald Glover, Emilia Clarke and Thandie Newton) is set to release on May 25, 2018 but with Howard just jumping onto the project, who knows how far that could be pushed back.