Okay, Nike, you guys could have dropped this collection for All-Star Weekend but we still love you guys. Here we have the Nike Basketball Time To Shine Collection. The collection is highlighted by the iridescent swoosh. The Time To Shine Collection features all five of Nike's signature athletes shoes but ONLY four will be releasing. Yes, there is the Nike Kyrie 3, Nike KD 9 Elite, Nike LeBron 14, Nike PG1 and Nike Kobe A.D.  The Kobe's aren't releasing.
Look for the collection to drop this March 24th and the retail price for each is; Nike PG1 – $110, Nike Kyrie 3 – $120,  Nike KD 9 Elite- $150 and Nike LeBron 14 – $175.
Below is an official unveiling with a press release and official pictures for each shoe provided by Nike.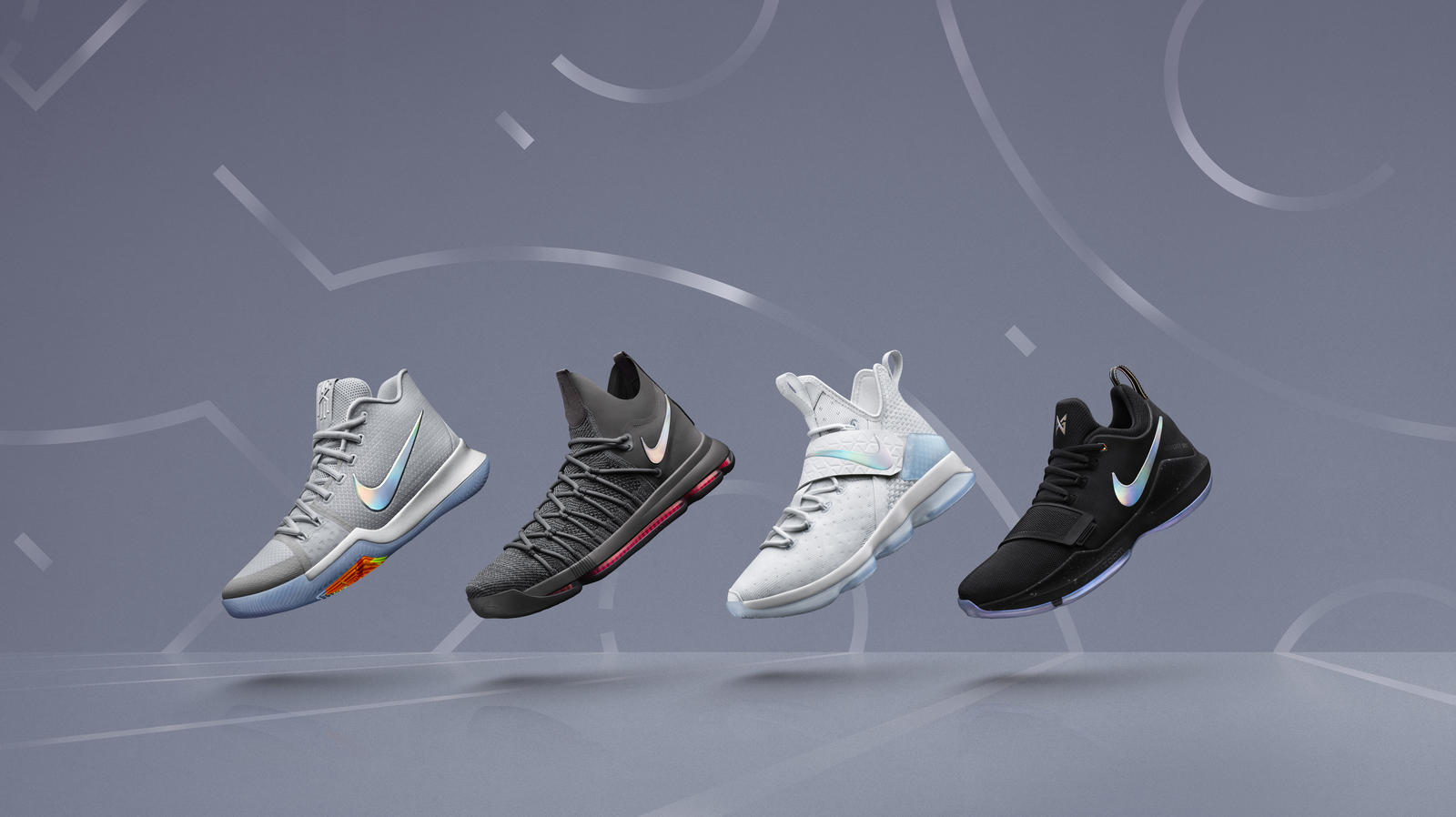 It isn't enough simply to finish the season strong. Now, every game matters. Every play will be scrutinized. Every moment is under the spotlight. Nike Basketball understands that it is crunch time and has provided all remaining Nike schools with its new Time to Shine Collection for their upcoming games.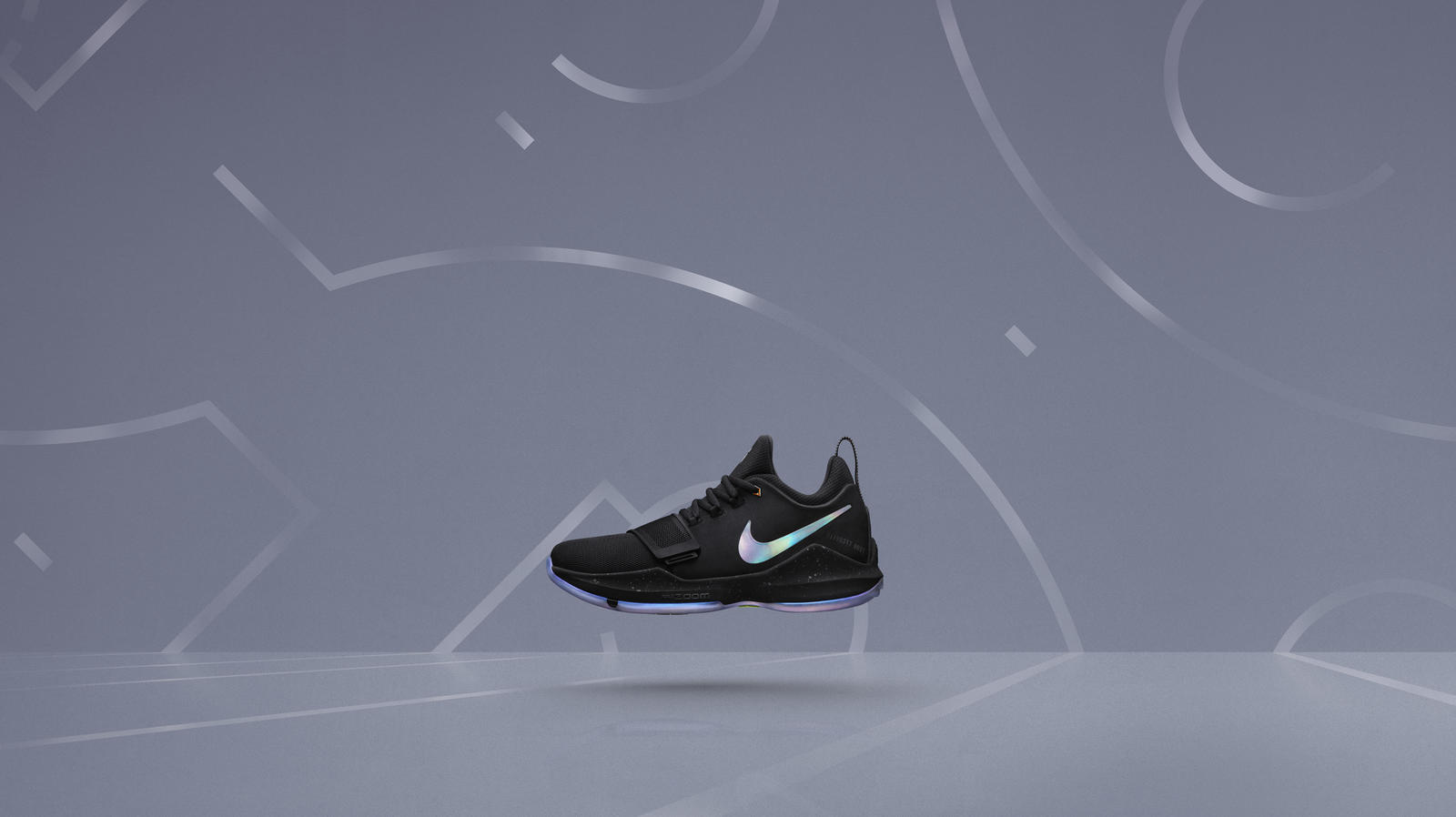 The Time to Shine Collection is led by the KD9 Elite, which advances the knitting capabilities of Flyknit to improve fit and containment for the basketball player. "Containment for lateral movement is achieved through knitting tunnels into the Flyknit upper that allows us to channel a single cable around the entire foot," explains Nike Designer Leo Chang. "This cabling setup can micro-adjust and conform around the foot for an adaptive fit."
Efforts were also made to make Flyknit more comfortable on-court. "Not only are there knit-in ventilation holes in the midfoot for breathability, but we are able to seamlessly integrate the tongue padding into a knit pocket in the upper," notes Chang. "This eliminates additional layers of materials inside the shoe."
Additionally, the change in the collar construction eases entry. The single layer mesh bonded construction in the collar is an evolution of an idea begun with the KD8 Elite and it eliminates the extra stitching processes of conventional booties to improve stretch.
The Time to Shine Collection also includes Nike's four other signature basketball silhouettes: the KYRIE 3, LEBRON 14, PG 1 and Kobe A.D. Each of the styles feature a distinctive iridescent Swoosh.
All footwear, with the exception of the Kobe A.D., will be also be available at Nike.com and select retailers on March 24.