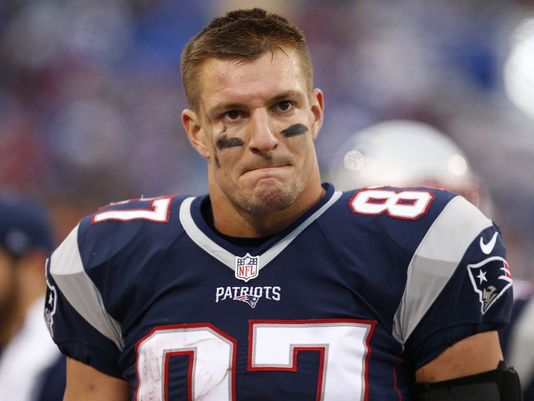 New England Patriots tight end Rob Gronkowski has been suspended one game without pay by the NFL. This suspension comes the day after a blatant cheap shot by the star end on defenseless Tre'Davious White during Sundays 23-3 victory over Buffalo.
The suspension was announced in this memo from the NFL.
Rob Gronkowski has been suspended for 1 game for violation of unnecessary roughness rules pic.twitter.com/ySlimskMdh

— Michael Signora (@NFLfootballinfo) December 4, 2017
Gronkowski leaped on top of White while he was face down. He shoved his forearm/elbow into the back of the head of White. This came after an interception thrown Gronks way, he was penalized but not ejected.
This is the first time that Gronkowski has been suspended in his 7 year career he will appeal a source told ESPN's Adam Schefter.
Gronkowski apologized after the game an offered some insight into his thinking citing a growing frustration due to officiating.
"I just don't understand why there wasn't a flag," he said after the game. "It was a couple time in the game, and they're calling me for the craziest stuff ever. And it's crazy, like, what am I supposed to do? And then they don't call that [on White]. It was just frustration, and that's what happened."
You can watch the video below.
Gronkowski will serve his game suspension next week during a tilt with the Miami Dolphins. Gronkowski has 55 receptions for 849 yards and seven TDs the Patriots are 10-2.