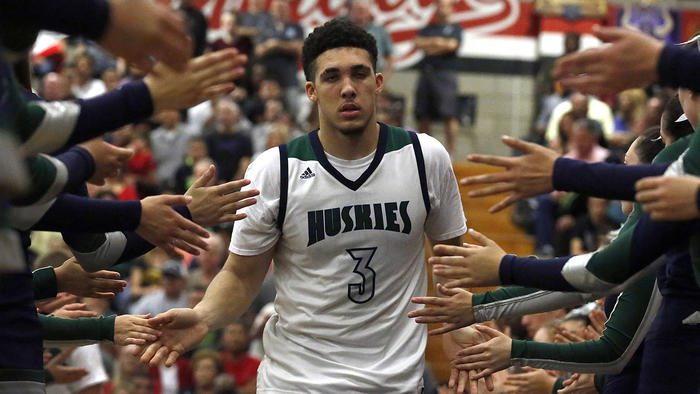 Lavar Ball has pulled his son LiAngelo from UCLA amid his suspension for his role shoplifting from multiple stores in China. According to TMZ Lavar felt the suspension was unfair since the charges were dropped. Last month Ball and two other teammates were arrested in China after being caught stealing sunglasses from a Louis Vuitton store. The three players including Ball have been suspended indefinitely by coach Steve Alford.
LaVar Ball told ESPN he has pulled LiAngelo Ball from UCLA. "We are exploring other options with Gelo," LaVar said. "He's out of there."

— Jeff Goodman (@GoodmanESPN) December 4, 2017
As things currently stand LiAngelo is not on campus and could look into enrolling at a new school. Younger brother LaMelo is currently committed to UCLA as a top ten player in the class of 2019. LaMelo was recently pulled out of school by Lavar and will train and be homeschooled over the next year and a half. Lavar has been on record saying all three of his sons will be one and done's. With this new development, it is hard to see LiAngelo Ball entering the NBA draft with no game film on him. He entered UCLA as a three-star recruit and currently does not appear on any draft boards for the 2018 NBA Draft.