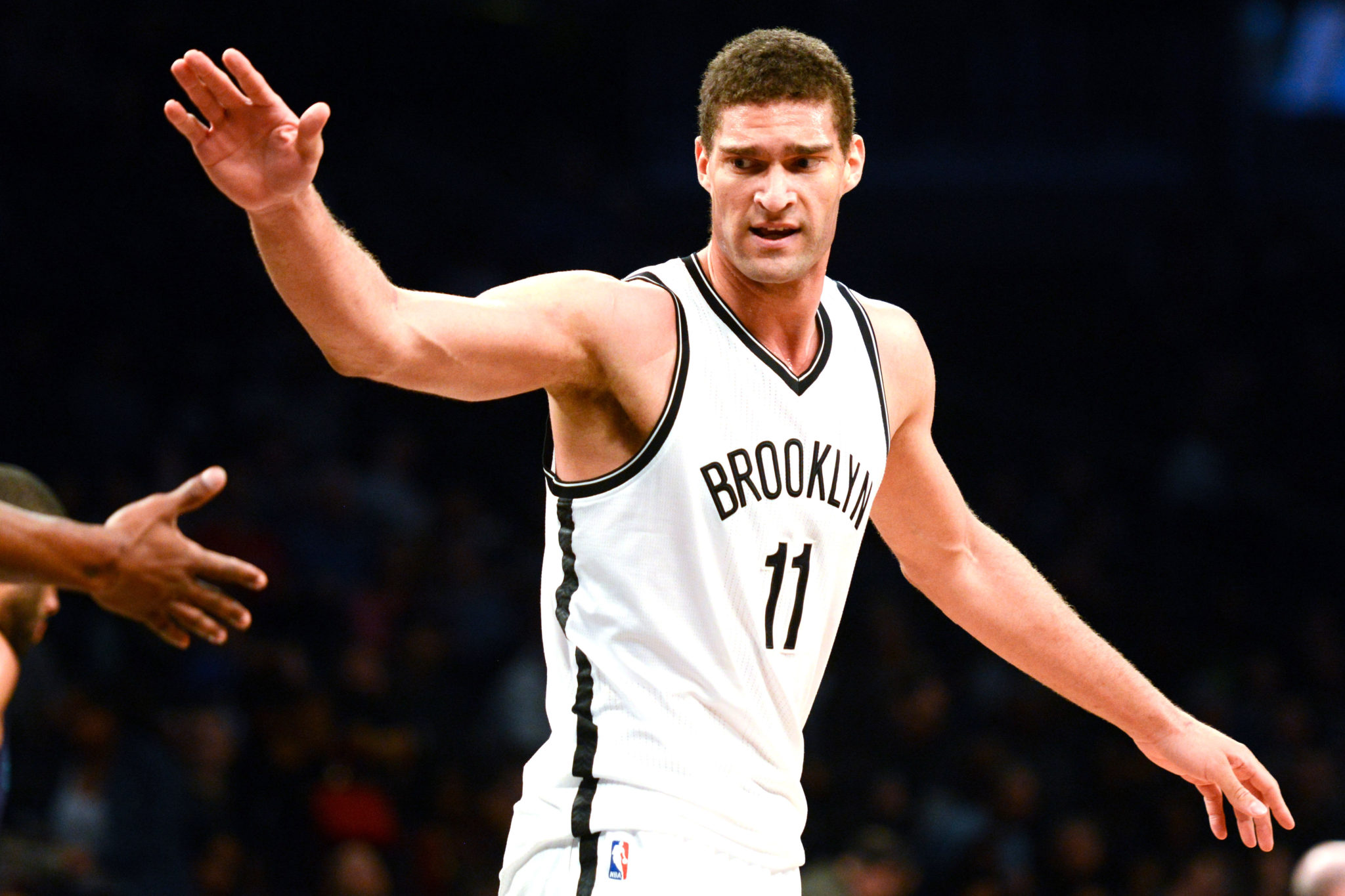 Unknown to probably 95% of NBA fans is the career renaissance that Brooklyn Nets center Brook Lopez is undergoing. The seven-footer is currently averaging the same amount of rebounds per game as he is three-point attempts at 5.2 per game for each. It's a far cry from the days when he was just planted in the post, mostly thanks to new head coach Kenny Atkinson.
He's becoming a stretch big man but it's hard to tell how beneficial that is for the Nets. They currently are coasting towards the bottom of the NBA's standings and don't have anything to look for in the upcoming 2017 NBA Draft that is loaded with talent. Now the entire blame can't be placed on Brook Lopez, especially considering their top free agent signing has missed a chunk of time due to injury. Jeremy Lin has played only 12 of Brooklyn's 35 games this season.
So what's the next logical step for the Nets to take? Their best asset is without a doubt Brook Lopez possibly followed up by Bojan Bogdanovic, Rondae Hollis-Jefferson and Caris LeVert. But it's very unlikely any of that trio would return a major haul.
So why not try to maximize the most out of the best asset available? Brook Lopez could command something big from a team looking to upgrade their front court and the Brooklyn Nets want to get back some draft picks they're missing thanks to a trade from the old regime.
Following according to ESPN's Marc Stein.
Word is that two first-round picks is the Nets' current asking price for center Brook Lopez.
If the Nets could find a way to get some desperate team to swing them two first round picks, Brooklyn might actually officially be on a rebuild path. They've been sitting in no-mans land, stuck in NBA purgatory without any major talent to build around and no future picks to work it. After years of trade rumors, finally dealing Brook Lopez could be the right move to make. General Manager Sean Marks has long stated his intentions of doing a rebuild the right way but resisted on the idea of dealing Brook Lopez. For what it's worth, he also said the same thing about Thaddeus Young.