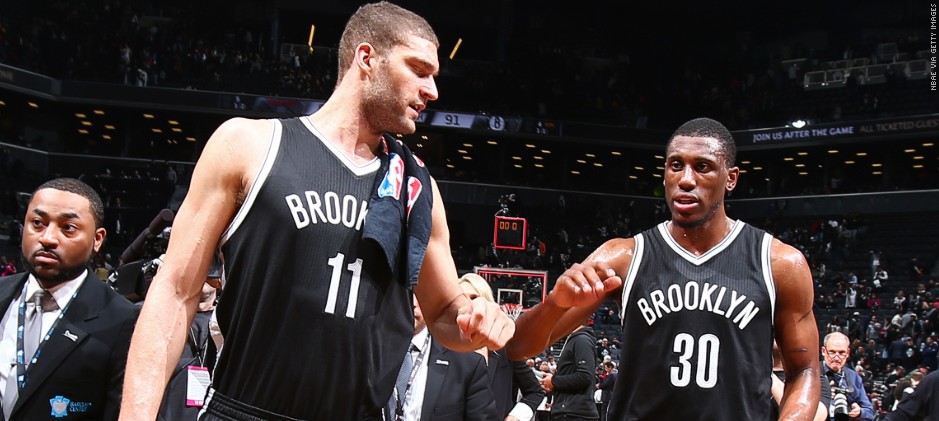 Thaddeus Young sat front and center alongside teammates Chris McCullough, Sean Kilpatrick, Markel Brown and Rondae Hollis-Jefferson as they saw a new coach, their third in under a year, get introduced. All eyes were on new Nets head coach Kenny Atkinson and also newly named general manager Sean Marks as the team formally introduced Atkinson on the eighth floor of the HSS Training Center in Brooklyn.
While Atkinson and Marks both speak to the media for an extensive amount of time, it was something Thaddeus Young said to reporters after the press conference that generated the most intrigue.
Young said after he talked to general manager Sean Marks, he said "I've been told I'll be here, along with Brook." Marks went on to echo those sentiments by saying, "Well, I'm certainly not looking to trade them. What I've said before is you have to be fluid. You never know what's going to come your way. I hope that they're part of this. They're both terrific people and I hope to maximize their talents and build around them."
Brook and Thad have both been the victims of many trade rumors over the last couple of seasons and rightfully so. They're both talented players who could garner a lot of intrigue on the trade market, especially with a team who doesn't have many future assets. But for now, the Nets are looking to stand pat and not move two guys who could be major pieces to a possible playoff team if a few things go right with the Nets this summer.