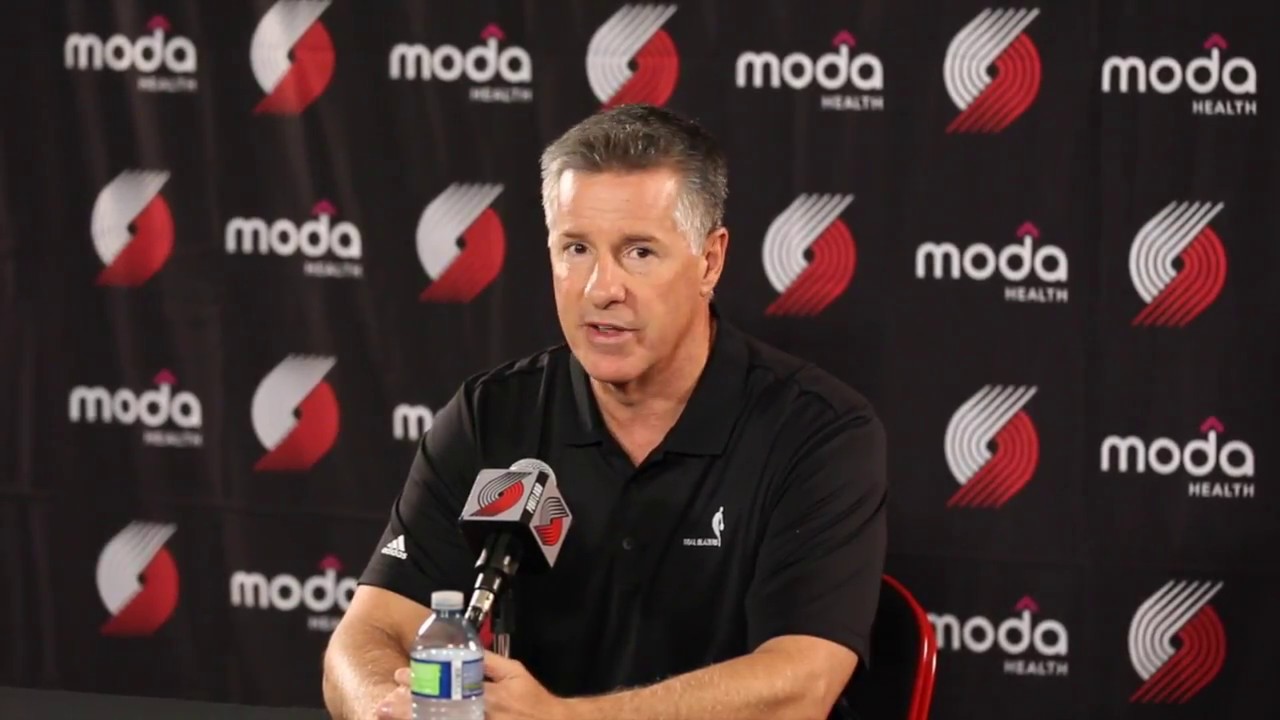 The Portland Trail Blazers enjoyed another successful season in 2018-19, advancing to the Western Conference Finals where they were ultimately swept by the Golden State Warriors. Regardless of the outcome, going on a playoff run that deep is still something worth admiring and the Blazers have been rewarding their organization's foundational pieces accordingly.
Now, the Blazers have agreed to a contract extension with President of Basketball Operations Neil Olshey, who has been with the franchise since 2012. According to ESPN's Adrian Wojnarowski, the extension will last Olshey and the Blazers through 2024.
Portland Trail Blazers President of Basketball Operations Neil Olshey has agreed to a contract extension through 2024, league sources tell ESPN.

— Adrian Wojnarowski (@wojespn) May 24, 2019
Olshey's extension comes on the heels of the team extending head coach Terry Stotts and a report that the team is gearing up to offer Damian Lillard a super max contract extension. Keeping Neil Olshey, Terry Stotts and Damian Lillard around is a good start for a franchise who has come incredibly close to breaking through as title contenders the past two seasons.
While Olshey has made some questionable decisions since taking over in Portland such as the Evan Turner contract years ago, context is imperative in this situation when evaluating Olshey. He has led an undermanned Portland team to the third seed in back-to-back seasons, not to mention doing so in an impossibly tough Western Conference.
Olshey was a candidate for the GM vacancy with the Washington Wizards but ultimately decided to stay put and build on the recent success Portland has enjoyed. This will be a vital offseason and free agency period for the Blazers, and it certainly helps potential targets to know that the team president is around for the long haul.