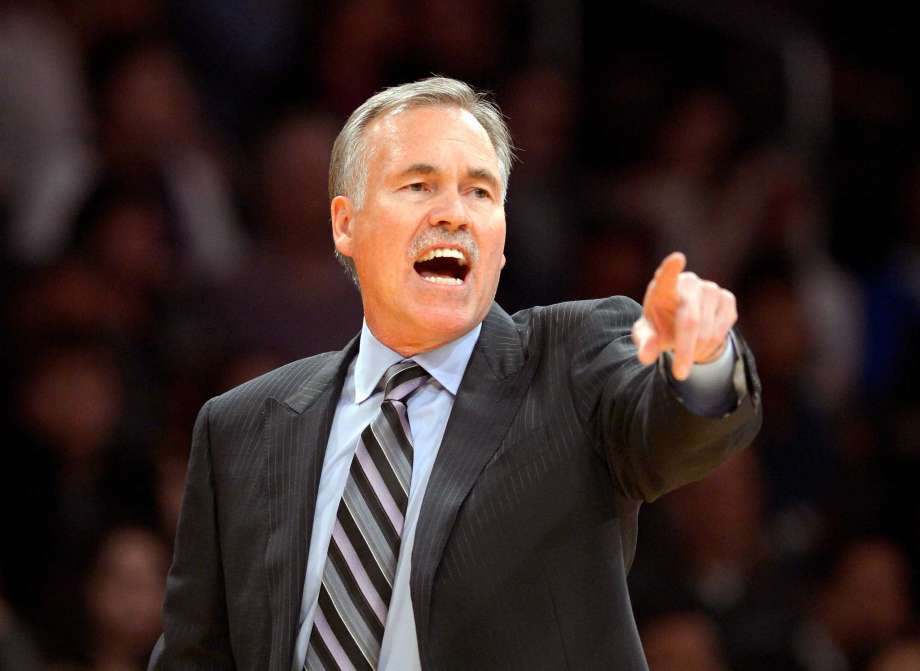 Mike D'Antoni is a well-traveled NBA coach. He has coached many superstars, the first being Steve Nash who he coached at the peak of the Phoenix Suns dominance in the earl 2000's. He then went on to coach Kobe Bryant and Dwight Howard in Los Angeles and later, Carmelo Anthony in New York. Well-traveled. After spending a year as an assistant coach for the Philadelphia 76ers, D'Antoni has thrown himself back into the fire pit we call head coaching in the NBA with the Houston Rockets.
D'Antoni will be entering an interesting situation in Houston with star James Harden, who D'Antoni says is a very good communicator. In Adrian Wojnarowski's Vertical podcast, D'Antoni sat with the Yahoo analyst to discuss his time competing with Tim Duncan, coaching in New York and Los Angeles and finally what he plans to do with James Harden next season. Per Wojnarowski's podcast, D'Antoni made points on how he was going to use Harden:
"I think he's in a spot in his life where the most important thing is winning… "

"I think he knows he has to up his defense, but i'm trying to figure out if he's a play maker and if we can have some kind of hybrid thing"

"He's an undervalued passer and I think we can exploit that. You know, he averaged 7 or 8 assists last year, I think we'd like to see him get 12 or 13"
Harden is not new at this whole play making thing. Even when he was on the Oklahoma City Thunder he was the main ball handler and play maker off the bench. When he moved into stardom in Houston, his play-making and ball handling abilities became even more apparent, and D'Antoni thinks that he will be the change in Harden's game we see. Harden has shown flashes of an unselfish player, being able to facilitate for the Rockets at dire times. With the idea's going through D'Antoni's head, you can bet that the Rockets will be playing a lot different from how they did last year. With Dwight Howard leaving, and the front office adding Ryan Anderson, Nene, and Eric Gordon to help Harden and the Rockets, this offensive team will be looking to push the pace against teams.
D'Antoni goes on to speak about linsanity in New York, what he expects this season to be like and how he views Tim Duncan's retirement. You can listen to the full podcast here: