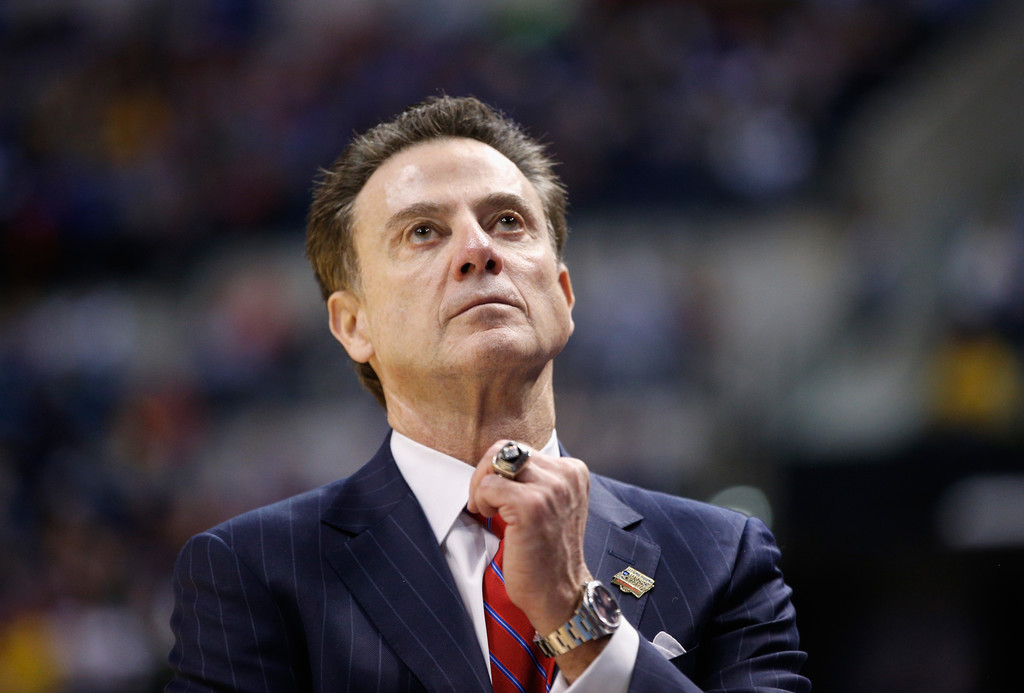 Louisville Cardinals head coach Rick Pitino and athletic director Tom Jurich were placed on unpaid administrative leave last week after law enforcement officials announced the school was being investigated for federal bribery. It's a case involving Louisville accepting benefits from sneaker companies in exchange for top players attending Louisville.
Pitino is not explicitly named in court complaints but University of Louisville interim President Greg Postel says the allegations violated his contract and provided just cause to be placed on unpaid leave.
The school did a vote and they decided that the right choice was to fire Pitino.
Following comes from the Associated Press.
Louisville's interim president was authorized Monday to fire Rick Pitino because of a federal bribery investigation, a scandal that has shaken the university and brought down one of the most prominent coaches in college basketball.

The school's Athletics Association, a separate body of officials that oversees Louisville's sports programs, unanimously approved a resolution to fire Pitino after meeting for more than two hours on Monday.

Postel's next move after the vote is notifying the Hall of Fame coach of Louisville's plan to fire him after 16 seasons.

"The letter that the board has asked me to write will go through in detail and explain the logic," Postel said, "and that letter will be crafted as soon as possible."

Postel said there was "vigorous" discussion among the athletic board about Pitino. He said the coach's profile weighs the same as any other university employee when it comes to discipline.

"I would have just as much angst and just as much need to do it correctly, no matter who it was," Postel said. "The fact that he has the accomplishments he does is really unrelated."
Louisville athletic director Tom Jurich was placed on paid administrative leave and Postel said he plans to announce an interim replacement Tuesday. Former Louisville star David Padgett was named as Pitino's interim replacement Friday.