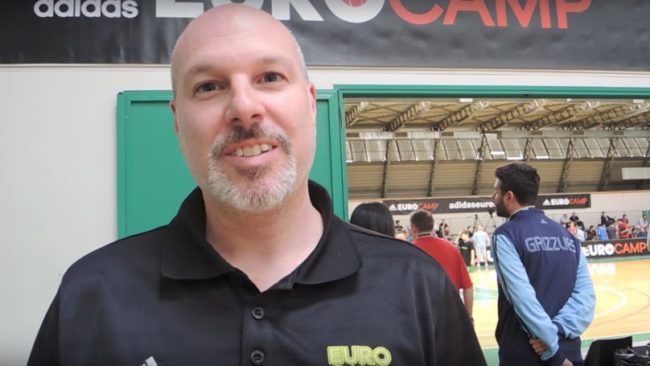 Jim Gatto, Adidas's Global Marketing Director is a key figure of a three-year FBI investigation involving federal corruption focused on college basketball coaches being funneled several thousand dollars to pay potential blue-chip recruits to sign with college basketball programs with an arrangement to sign with specific sports agents, financial advisors and apparel companies once turning professional.
First documented incident with Gatto, along with fellow Adidas employee Merl Code, former NBA agent Christian Dawkins and financial advisor Munish Sood with funneling payments for a total amount of $100,000 to blue-chip recruit, Brian Bowen to attend the University of Louisville, an Adidas sponsored school, per ESPN.com. Bowen was viewed a surprise commit to Louisville in June of 2017. Per court documents, Gatto "needed time to generate a sham purchase order and invoice" to justify the use of Adidas funds "since they could not lawfully pay the family" directly.
From Jason Riley of WDRB TV of Louisville: Shoe rep said: "you guys are being introduced to how stuff happens with kids & … we needed to step up & help one of our flagship schools"
Second documented incident involved Gatto, Code, Dawkins and Jonathan Brad Augustine, president of The League Initiative and program director of the Adidas sponsored 1 Family AAU program, sending a high school player to Miami, another Adidas sponsored school for $150,000. Allegedly, rival sports apparel companies had been bidding on the player as well, per ESPN.com.
Gatto was involved in a third incident per court documents, on July 27, an assistant from Adidas-sponsored Louisville met with a group inside of a hotel room in Las Vegas and discussed how to funnel a 2019 recruit and his family money. This was wiretapped by the FBI and the meeting was recorded with video with a bodycam worn by one of the undercover officers. Per court documents, one of the four men said the mother of the student told him "we need our f***ing money" and the group talked about how they had to be "particularly careful" in funneling the money, especially because the school was already on probation. This group came up with a plan and an envelope containing $12,700 cash was handed to the father of the recruit, which was supposed to pay for July and August.
Jim Gatto and Adidas have a lot to explain to the FBI for what is potentially the biggest scandal to plague college basketball since the 1950s.