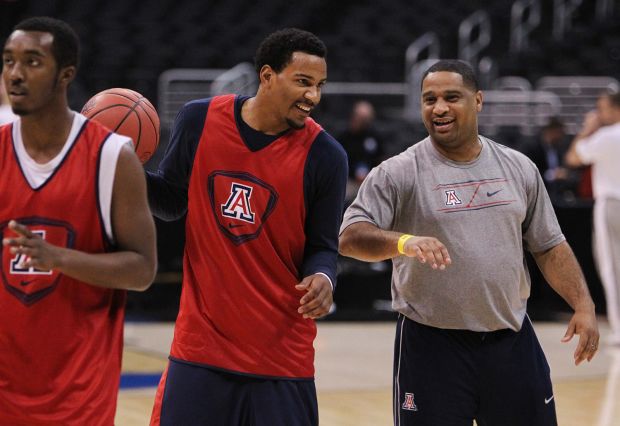 Four NCAA coaches of men's division one basketball programs were arrested for alleged fraud and corruption within the NCAA. The four coaches named in were Chuck Person (Auburn), Lamont Evans (Oklahoma State), Book Richardson (Arizona) and Tony Bland (USC). These four were among a group of ten people arrested in this probe including sports agents and those involved with Adidas. It should be noted the four coaches above work for Nike schools. James Gatto, director of global sports marketing at Adidas is one of the biggest names who was also arrested.
Gatto is being accused of setting up a payment plan with a player in the 2017 class in the area of $100,000. That player was an All-American high school player and one of the last players to commit in the class of 2017. The coach of the school which is alleged to be Louisville help set up this payment with Gatto. According to Jason Riley of of WDRB.com and a former Courier Journal reporter the alleged bribe scheme took place on June 3rd and the player committed to the school "almost immediately. Louisville has come out and denied any knowing of this situation.
University of Louisville spokesman: We don't know anything about FBI investigation of college basketball fraud https://t.co/WtEKdyq5XJ

— Courier-Journal.com (@courierjournal) September 26, 2017
The alleged player in question is assumed to be Brian Bowen who was one of the last players in 2017 to commit and who committed during the summer. As more details emerge we will update the story. A press release is expected to be released at noon.