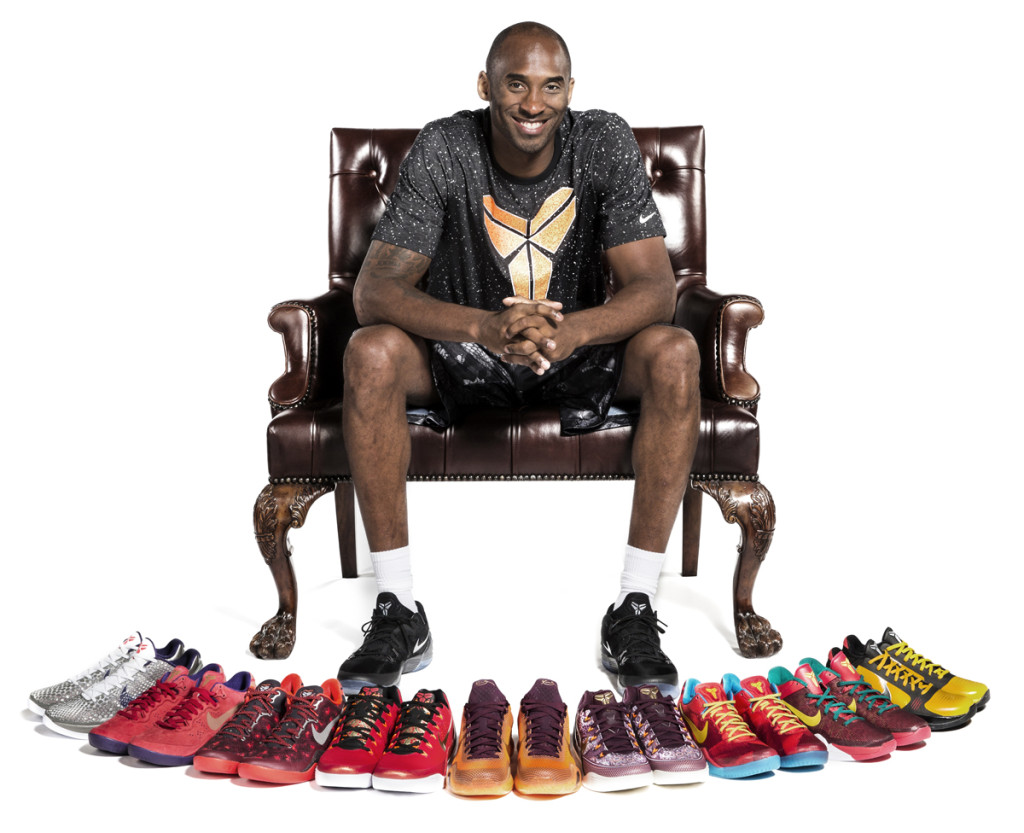 Aside from maybe Michael Jordan, Kobe Bryant has the biggest following in China and as mentioned by the man himself he can see a possible career playing in China happening after the NBA. It is starting to become a reality that the Black Mamba's days in the NBA are numbered.
While he recently spent time in Guangzhou, Shanghai and Taipei during Nike's Summer Basketball tours of Greater China and Southeast Asia, it is China who inspired numerous colorways of Kobe's signature shoe. In the picture about, KB shows off just about all the China inspired sneakers and they are listed from our right to left as;
Nike Zoom Kobe 5 "Bruce Lee", Nike Zoom Kobe 6 China Edition, Nike Kobe 7 System YOTD (Year of the Dragon), Nike Kobe 8 System YOTS (Year of the Sheep), Nike Kobe 8 EXT YOTS (Year of the Snake), Nike Kobe 8 System YOTH (Year of the Horse), Nike Kobe 9 EM Silk, Nike Kobe 9 EM China Edition & Nike Kobe X Silk.
Check out the photo shot by Digger and let us know which are your favorite down in the comments.