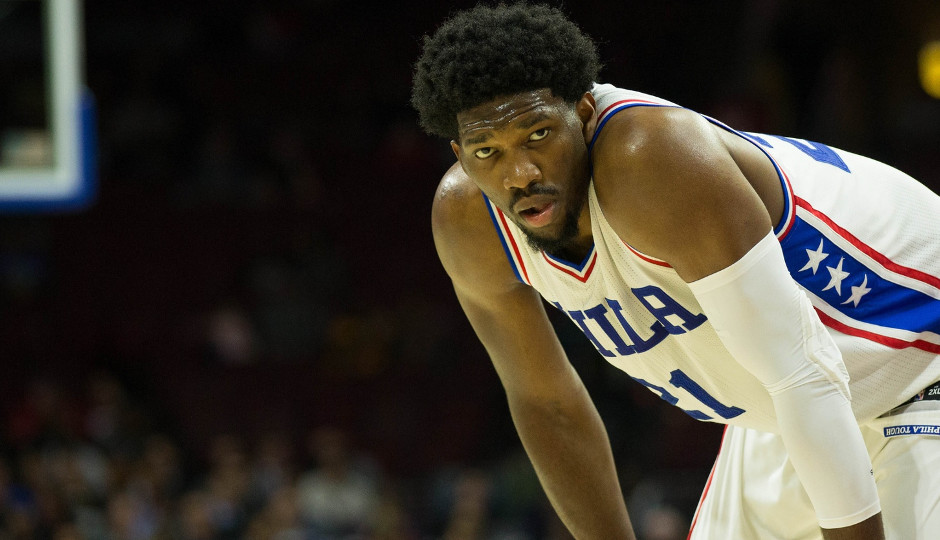 The hits keep on coming for The Process. After an ultra exciting start to his rookie year, Joel Embiid was forced to miss All-Star weekend activities, then was out indefinitely, and ultimately was done for the season. It appears the injury is much more serious than they first thought.
Joel Embiid will meet with specialists in Los Angeles on Saturday and Sunday during the 76ers road trip but according to the Philadelphia Inquirer, indications are that Embiid will need another surgery.
The Sixers announced on March 1 that Embiid would miss the rest of the season due to the injury. He is expected to have surgery.

Embiid is meeting with the doctors to talk about the best next step.

"It's all on the table, trying to do homework," Brown said. "There's nothing like to me [that is] news in what I just said. We are just feeling it all [out].

"He's got an inner circle around him that's helping guide him. We are just taking all the information in. Ultimately, he's the one that has to feel comfortable with it."
This is highly disappointing news after Joel Embiid's historic rise over the last few months. These type of situations are always made worse when a player has an extensive injury history like Embiid. Hopefully, he comes back even stronger than he did pre-injury but a number of injuries over a short period of time is troubling.
(UPDATE 3/22/17) Joel Embiid will officially undergo knee surgery to repair his meniscus.
Update:
Embiid to undergo surgery on meniscus in left knee in coming days. Additional details to be announced upon completion of procedure.

— Philadelphia 76ers (@Sixers) March 22, 2017