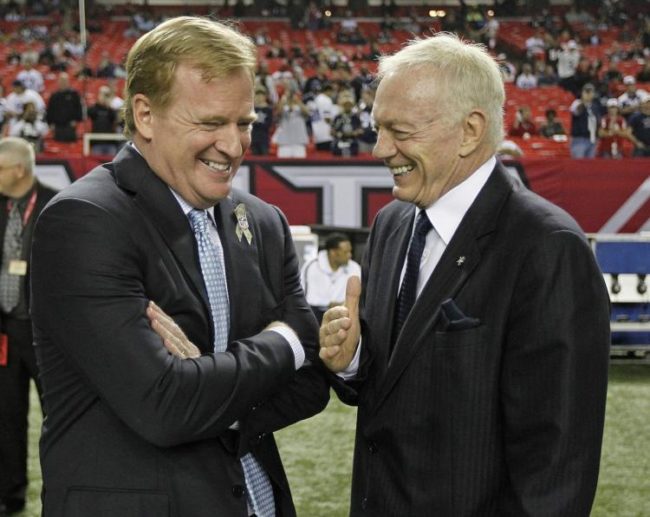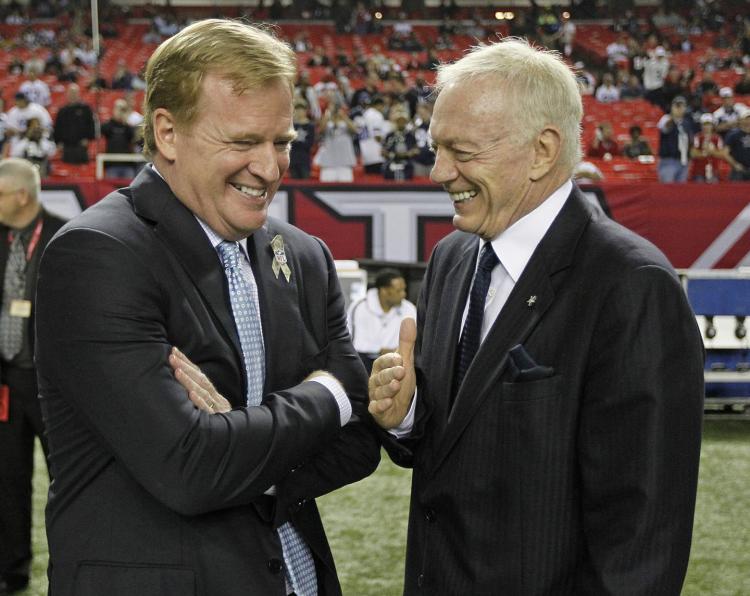 Dallas Cowboys owner Jerry Jones is threatening to sue the NFL over Roger Goodell's contract extension. Chris Mortensen has led the charge in reporting this story.
Jerry Jones has accused the league and compensation committee chairman Arthur Blank of misleading ownership on negotiations with Roger Goodell on contract extension, according to letters obtained by ESPN. League has replied, accusing Jones of misleading other owners. More to come

— Chris Mortensen (@mortreport) November 10, 2017
As Mortensen has stated, Jones believes the owners are not being told the entire truth about the details of Goodell's extension. Jones believes all the owners should approve the new contract rather than a small committee of owners.
"I basically feel this extension of Roger should go and be reviewed and approved by all the owners, not just a few of the owners. The committee that basically negotiates the salary with our commissioner is taking the view, especially the chairman, that they in a limited group can complete this agreement."
An example Jones gave in a letter sent to other NFL owners addressed a bonus plan for Goodell. Jones claims this plan was not discussed with other owners and seems to believe there could be more hidden.
This news comes at an interesting time. This week the Second Court of Appeals rejected running back Ezekiel Elliott's injunction request. Jones addressed this accusation and said that his criticism goes back further than the Elliott issue.
Even if this is the case, the Cowboys are without Elliott at least the next four games. Elliott will appear back in court December 1 and possibly could serve just four games rather than all six.