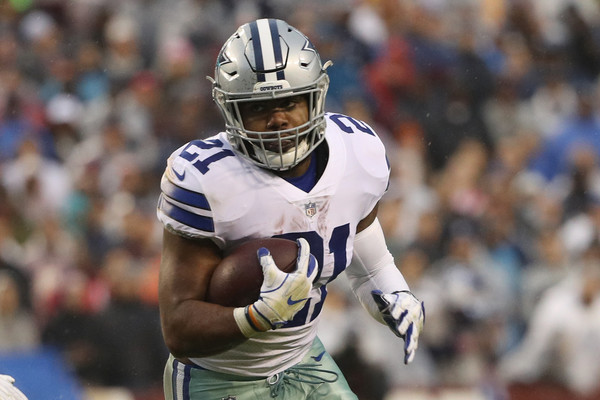 Is the Elliott circus finally over? Dallas Cowboys running back Ezekiel Elliott will have his six-game suspension upheld. Adam Schefter reported the news on Twitter today.
Injunction denied: Ezekiel Elliott's 6-game suspension is back on.

— Adam Schefter (@AdamSchefter) November 9, 2017
This has been quite the roller coaster ride. Since his original suspension in early August, Elliott has fought the NFL at every turn to get his suspension overturned. The next chance for Elliott to appeal his suspension will be December 1 but will have missed four games by then.
Elliott has played well despite all of the press coming from this. He has 783 yards on 191 carries and 7 touchdowns. Elliott started slow but really began to pick it up the past few weeks.
With Elliot gone, the Cowboys will have a trio of running backs to rely on. Dak Prescott is a good quarterback and the Cowboys have a good offensive line. They should be able to get a decent amount of production out of their backups.
Time for Alfred Morris, Rod Smith and Darren McFadden. Officially.

— Adam Schefter (@AdamSchefter) November 9, 2017
This comes at a crucial time for the Cowboys. They face the Atlanta Falcons this week and the Philidelphia Eagles the next week, who currently lead the NFC East. The Cowboys sit at a good spot at 5-3, but six games is a long time to go without a key piece of the offense.
There is a slight chance Elliot can be granted another temporary administrative stay. If not, Elliott will not be able to play until the teams December 24 game against the Seattle Seahawks.