When it comes to my sneakers, it's comfort over everything and my running shoes are no exception. I am always looking for the shoe that is going to give my feet proper support, feel good and are not heavy. I have been running casually for many years and have gone through my fair share of shoes and know what works for me. A stability running shoe is what feels best and it's no surprise since I overpronate (my foot rolls inward).
Running shoes are definitely not a one shoe fits all since there are neutral, motion control and stability shoes just to name a few. Although there isn't one shoe that fits all, there is an athletic shoe company that caters to everyone from joggers to ultra-marathoners, Hoka One One. For those new to Hoka, their philosophy behind shoes is to support the foot in such a way that you use the whole foot and the shoe drives the foot movement while cushioning it. The shoes incorporate Meta-Rocker technology to promote natural running gait. This technology is one of the things that sets them apart from other athletic shoe companies.

Just last month, they released their lightest stability shoe, Hoka One One Arahi 2. It is the predecessor of the Arahi. Although I am familiar with Hoka, I had never tried or owned a pair of their shoes until the Arahi 2. If you're like me and new to Hoka's,  you will assume they're heavy. Don't let the big sole fool you as they are surprisingly light, weighing 7.70 oz. That's saying a lot since stability shoes tend to be on the heavier side.  I was very surprised and impressed with how light they felt while holding them and on my feet.
My first on foot impression of the Arahi 2 was a pleasant one. My feet felt very supported, heel felt secured and most importantly for me, there was plenty of toe box room. Also, I could definitely feel the EVA- J frame. This lightweight feature has a firm EVA foam along the medial side of the shoe and around the heel to support and guide the foot and prevent it from overpronating. They did take a little getting used to especially since they have the Meta-Rocker technology. It feels weird walking but great while running. It has a breathable upper and stretchy fit, which hugged my foot comfortably.The Arahi 2 comes in several different colors for both men and women and they even have a wide option for those who require even more toe box room. I was excited to lace up my Arahi 2's and go out for a run.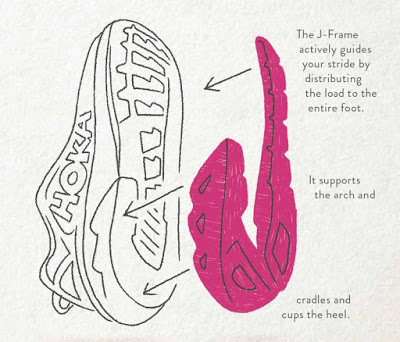 My running hasn't been as consistent as I'd like, so new shoes are a great way to get me out and hitting the pavement. The first run I did was 3 miles around my neighborhood. So how did they feel? I love how light they felt and the extra room in the toe box. They run true to size but you'll notice extra room in the forefoot. The Meta-Rocker definitely guides your feet and you'll notice you run a little differently. I'm not sure If it was that but at around mile 2, my calfs ached a bit which is not normal for me. I will also say that in comparison to my other running shoes, these felt a little stiff for me in the midfoot. Now to be fair, they were brand new and If you're a runner, you know that shoes must be broken in.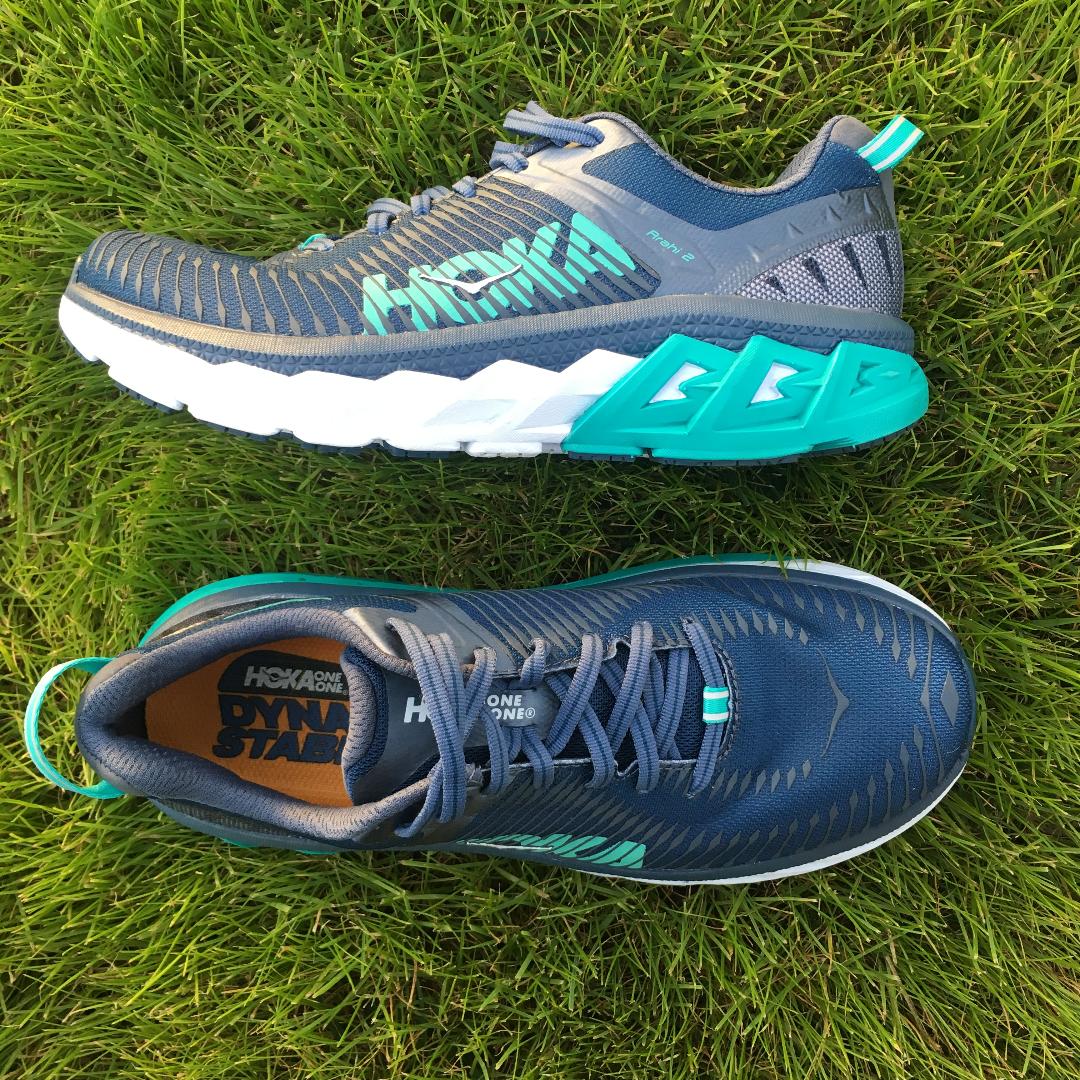 I've since gone on a few more runs and put in about 25 miles on my Arahi 2's.  I love how supportive and nicely cushioned they are. On my third run, I noticed that there was no calf soreness and my feet seemed comfortable with the Meta-Rocker technology guiding them. Blisters were never an issue for me but I was worried since I read a few reviews and that's one of the things people disliked. Besides the calf soreness, I didn't feel like these shoes required much breaking in. If anything your feet just have to get used to running differently.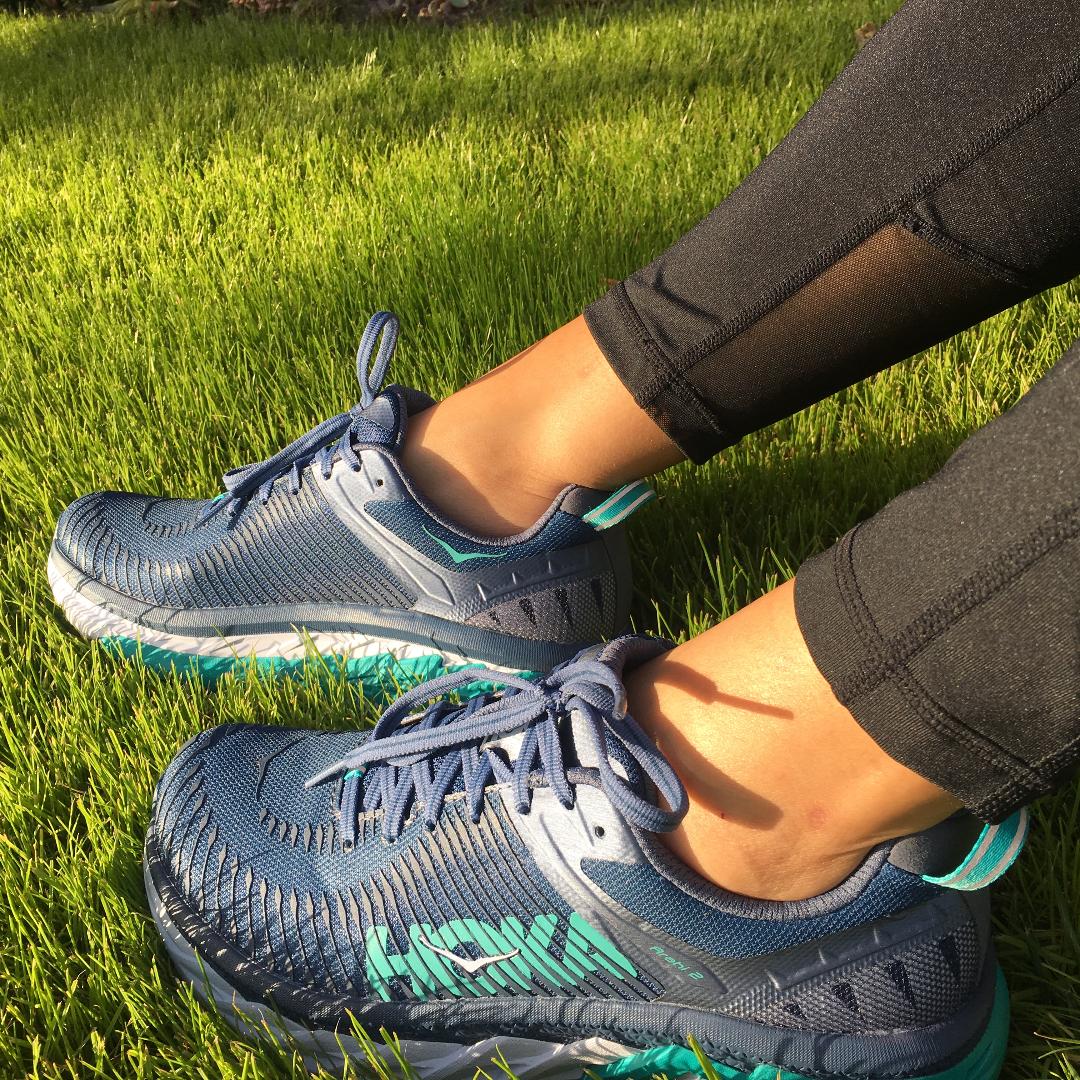 If you're anything like myself and require a stability shoe because you overpronate, then I'd recommend you give the Hoka One One Arahi 2 a try. For some, the price point of $130 may seem like a lot but that's average for a good pair of running shoes and these are definitely worth it. It is a great road running shoe for those looking for stability and support. Gone are the days in which stability meant heavy and ugly. The Arahi 2 is not only super light but looks great. So next time you're out shopping for a new pair of running shoes, give the Arahi's a try. Here's an extra incentive, Hoka One One offers a 30-day guarantee. So really, what do you have to lose?
*** Disclaimer: I received these shoes free of charge on behalf of Def Pen. The opinions and review expressed are mine and were not influenced by Hoka One One .***