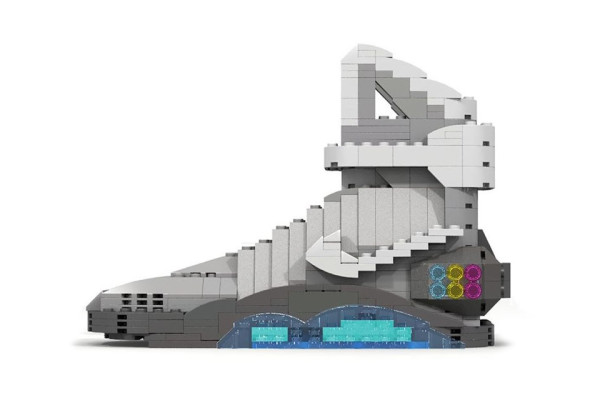 We live in a world where sneaker culture pretty much reigns supreme. Everything from tattoos, phone cases, and even everyone's favorite childhood toy LEGO bricks can be made to represent everyone's favorite shoe these days.
Being that tomorrow is Future Day (Back To The Future Fans rejoice!) and what better way to celebrate the day Marty Mcfly first debuted the highly coveted Nike Air MAG than to recreate them with LEGO bricks! Artist Tommy Yoo has been making kicks out LEGO bricks for a while, most recently he flexed his creativity by making the Air Jordan 9.
While we hold our breath in hopes of the actual Air MAGS hitting the retail circuit. we can all marvel at the artistry represented in these LEGO MAGS.