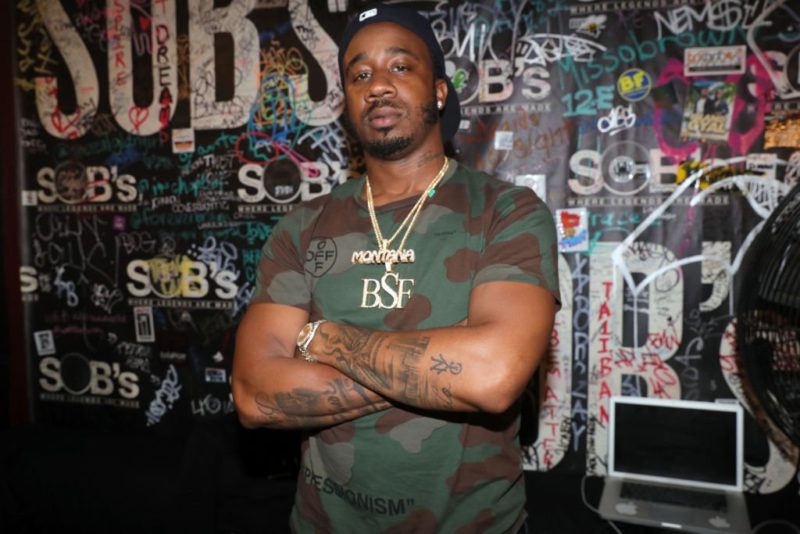 It is impossible to know what turn an interview will take with such a simple question. During a recent appearance on New Rory & Mal, Benny The Butcher took the conversation down a rabbit hole that many did not expect when asked if he would write for another artist.
"Typically, lyricists are the best writers. Would you ever write for somebody? It doesn't even have to be on some Hip-Hop sh*t," Rory asked the Buffalo native.
"Of course! I can do things like that. Of course! You know what I mean? If the opportunity presents itself, [I'll do it]. I've done things like that before. It wasn't like an artist stepping to me, but I've done that for like…you know it's crazy. I wrote a song for like…I shouldn't even be saying this. I wrote a song for Pinky back in the day. It was before anybody had ever heard of me. She was trying to rap and I wrote a song for her," Benny The Butcher answered.
"The porn star?" Rory asked incredulously.
"I did," he confirmed.
"I'm glad I asked that cliché a** question because we got a crazy f*cking answer," Rory added.
As the conversation unfolded, Benny The Butcher explained that he had been connected with the adult film star, Sarah "Pinky" Mirabelli in about 2008 by Cheddar DVD. From there, he had attempted to write a few bars for Pinky, but he doesn't believe the track ever came out. In return, he was offered a slot on Cheddar DVD and approximately $8,000.
"We're going to find the DAP file of your reference rapping for Pinky," Rory joked.
"I just wrote a record. I think I wrote it too lyrical, to be honest with you," Benny The Butcher added later on.
Check out Benny The Butcher's complete conversation with New Rory & Mal below.