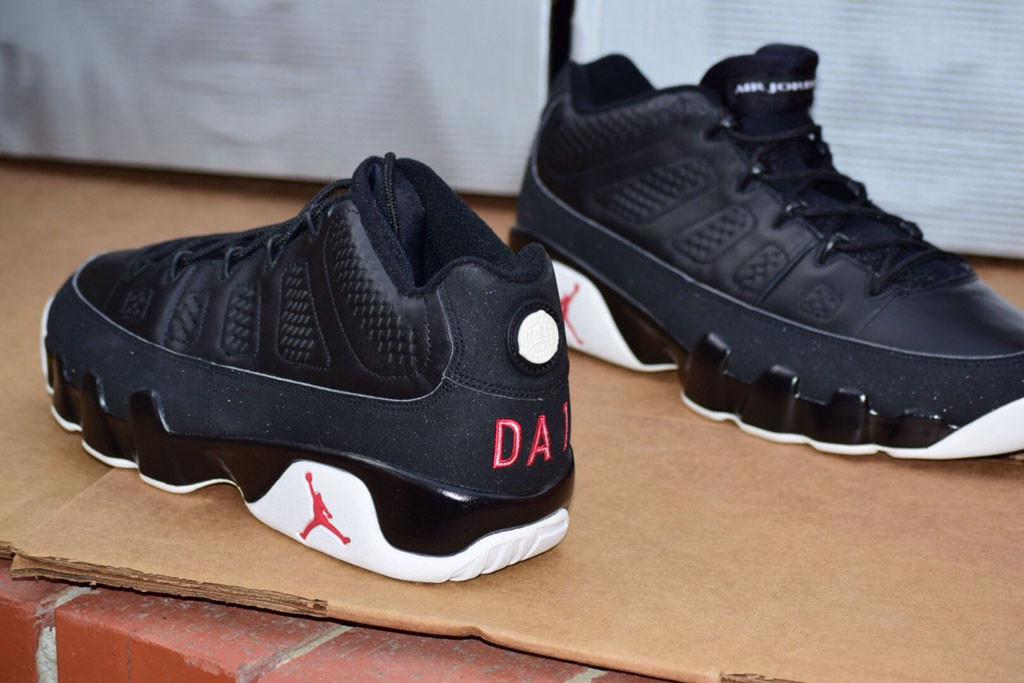 One particular athlete who has a lengthy resume of Jordan PE's would be Derek Anderson. It looks like the days of PE's remaining sacred is slowly slipping through the cracks and giving fans the opportunity to own these highly coveted colorways. News has leaked that we can expect for 2016 to be the year we get the Air Jordan 9 Retro Low 'Derek Anderson PE'.
Sporting a black upper with a white sole, the stand out here, which I can assure might not be seen on the 2016 version and that is the DA initials and number. This would be just like the 'Anthracite' Air Jordan 9 as they were an Oregon PE but came dressed in Jordan/Jumpman logos as opposed to the 'O' or sport the Duck mascot as other Oregon Duck PEs would.
As of right now, there is no word on a confirmed release date but similar to just about all recent information involving Jordan's we can look for a 2016 release. Let us know down in the comments what you think of the release of the upcoming 'Derek Anderson PE' Air Jordan 9 Retro Low.
via: @BSS