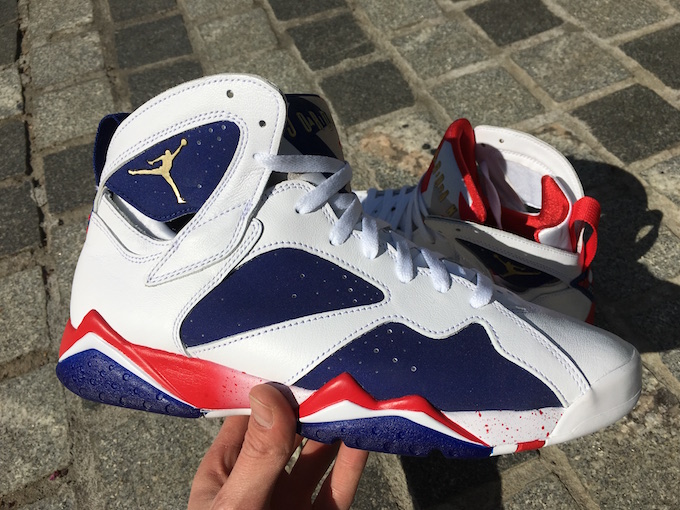 Earlier we got a look at some catalog images of some upcoming Air Jordan Retro 2016 releases and this upcoming Air Jordan 7 Retro Olympic 'Tinker Alternate' (Probably not the official nickname) was one of them. A lot of talk was sparked by the news of the return of the Olympic 7's but even more concern was risen by the fact that there was this 'Tinker Alternate' expected to release instead. Many of us should know by the Olympics are this year in Rio de Janeiro. So in accordance it is only right Jordan Brand gives fans a release to celebrate but nothing quite what we are used to.
Remember the 92 Dream Team well that year MJ rocked the original Air Jordan 7 Retro 'Olympic' but designer Tinker Hatfield also had something else in mind if Jordan was to wear an Alternate colorway. Well with the catalog image available, the folks at Sneakers Addict mocked up this rendering of what to expect it may very well be the final product once official pictures start to roll out. Now with the release date set for August 16th which is mid way through the Olympics we can expect for pictures to not make their way to the internet for some time.
Check out the rendering image above and let us know down in the comments if these will be a DEF Cop or DEF Not.
UPDATE: Here are the latest detailed pictures of the upcoming 'Tinker Alternate' or 'Alternate 92' Air Jordan 7 Retro provided by @realchickenwop
UPDATE: There has been more pictures that have hit the internet for the upcoming Air Jordan 7 Olympic 'Tinker Alternate'. An official name has yet to be provided for this colorway.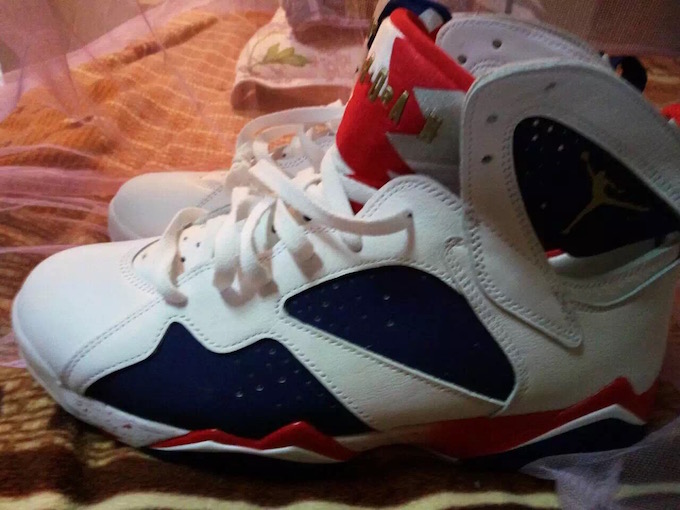 UPDATE: The Air Jordan 7 Olympic 'Tinker Alternate' has a first look in the picture above provided by @realchickenwop. The release date is still the same and we have an official colorway description which is White/Metallic Gold Coin-Deep Royal Blue-Fire Red-Lite Iron Ore