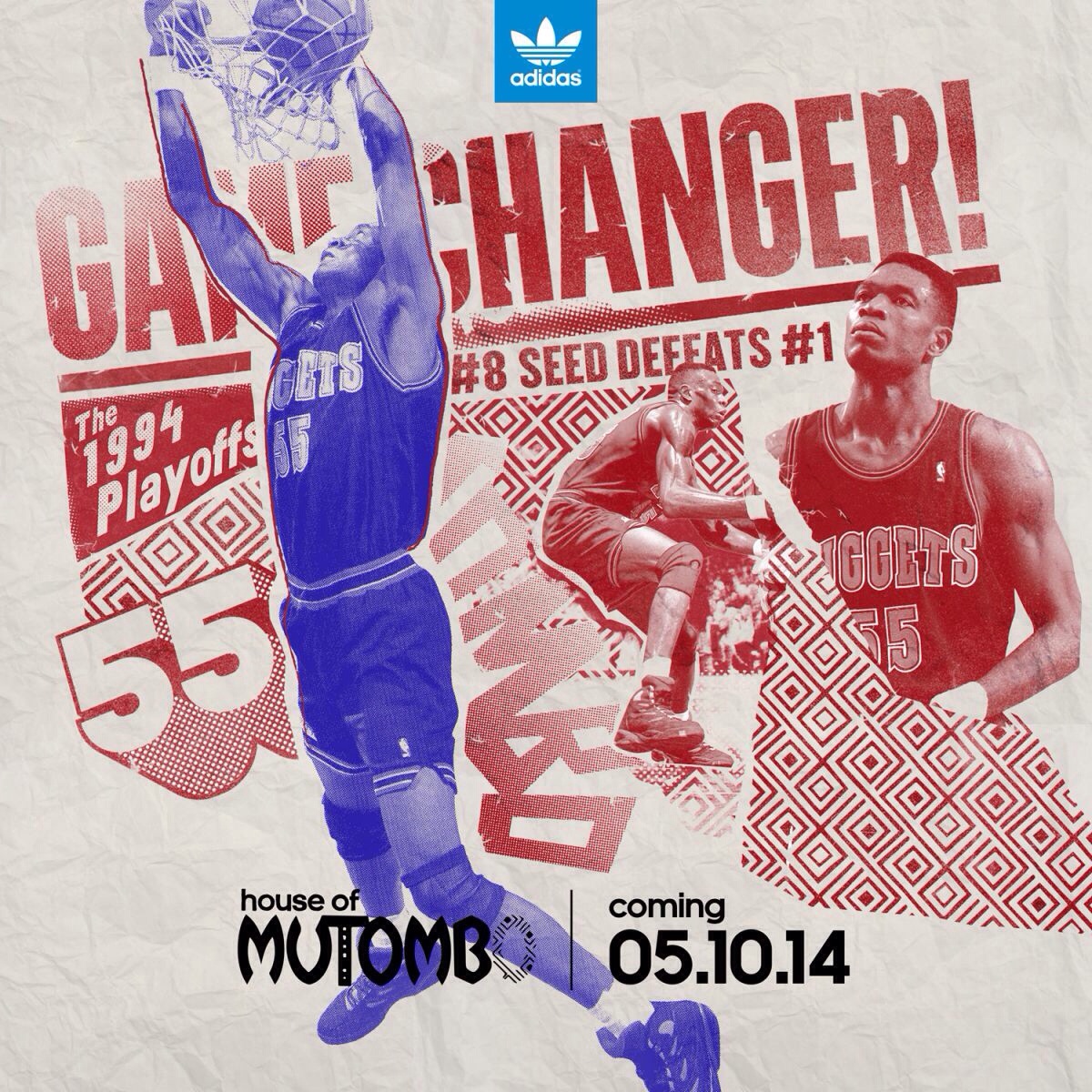 Off the announcements of Kanye signing, Pharrell, Damian Lillard of course already DRose, Adidas is moving forward.
The adidas Original Mutombo had a good run with its return and now we get light of the Mutombo 2 which is set to return now.
The teaser photo represents Mutombo's 8th seed Denver Nuggests taking out the then #1 seed Seattle Supersonics in the first round of the '94 NBA Playoffs.
Take a look at the tease photo and let us know if you are anticipating this release as it is set to drop on 5/10/14.