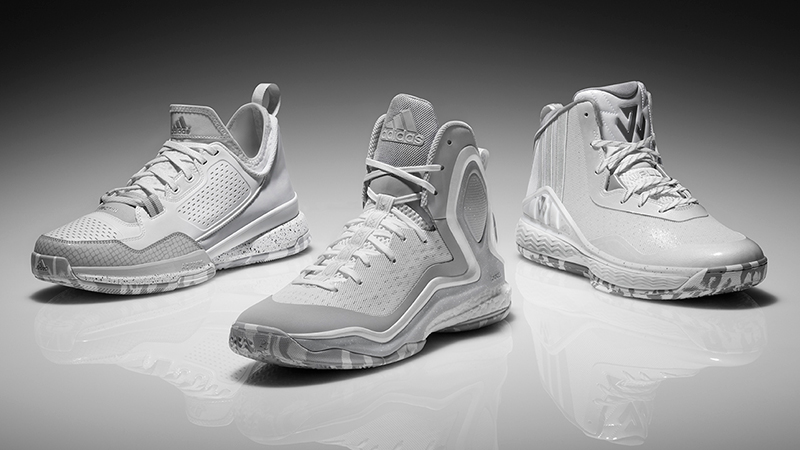 It's that time of the year that sports fans look forward to, especially those of College Basketball. Now me myself I usually don't keep up with the college teams unless it's the top teams or that prospect everyone keeps talks about. Don't judge me.
Anyway, this year, adidas Hoops will be celebrating the occasion with their adidas Hoops 'Made In March' collection which features the adidas D Lillard 1, adidas D Rose 5 Boost, adidas J Wall 1 and each will be in an all white. As you will find out below why the colorway is what it is by Foot Locker you will also be provided with release dates.
Let us know down in the comments which is going to be a DEF Cop or DEF Not for you guys.
Made In March

Clean slate, clean shoes. Adidas celebrates College Basketball's postseason with three fresh new colorways for Rose, Lillard and Wall.

See more images below and pick up the Made In March Collection in stores and online this Thursday (3/5) for the D Rose 5 and Friday (3/6) for the D Lillard and J Wall.
via: FTL