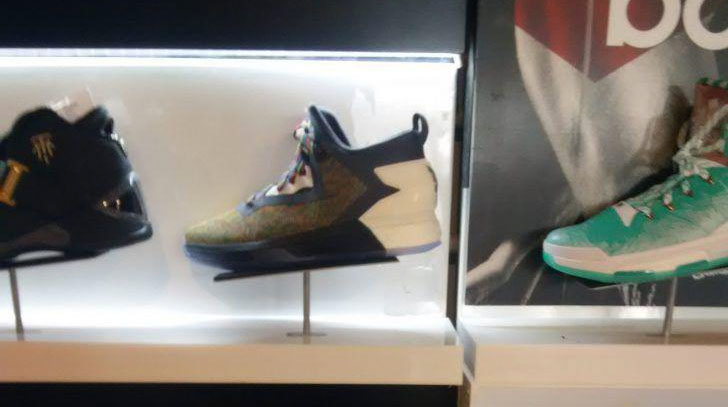 adidas Hoops/Basketball seem to be gearing up to unveil their signature athletes upcoming new signature shoes. We first saw a look at the adidas D Rose 6 Boost and then the adidas J Wall 2. Today we now look to be staring at what appears to be the adidas D Lillard 2.
The adidas D Lillard 2 looks to be a significant upgrade from his first shoe the D Lillard 1 as it will be going up to a mid-top from its previous low top. Another noticeable addition is the seamless composite upper and the new technology BOOST. The interesting thing about the BOOST technology being added to Dames' next signature shoe is that he said he opted to not put it on the Lillard 1 because it would make his sneaker expensive and he wanted to keep it not so expensive.
As of right now all signs point to this being the adidas D Lillard 2 but it has not yet been officially unveiled or confirmed. But like the J Wall 2 now that first look pictures have leaked we can expect for the revealing to happen soon.
Check out the only pictures available and down in the comments let us know your thoughts, will these be a DEF Cop or DEF Not.
via: SC