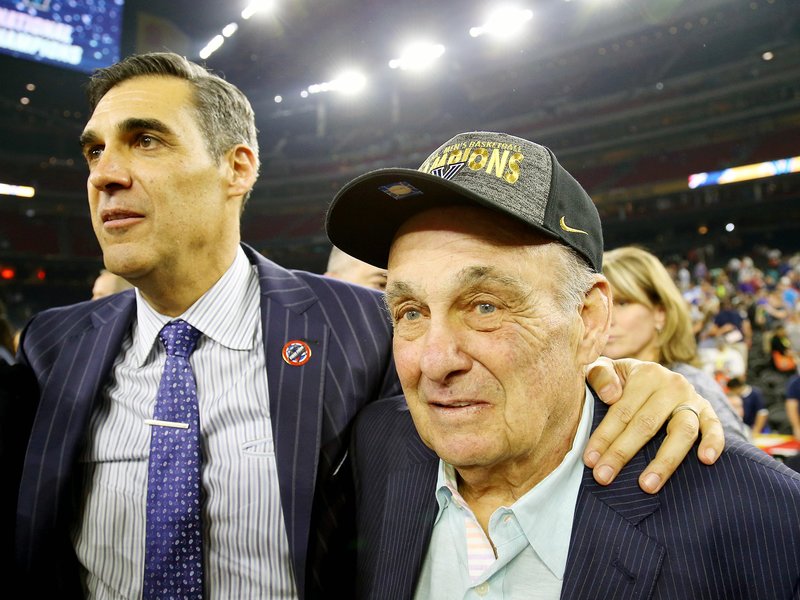 The legendary Villanova coach Rollie Massimino has passed away at the age of 82. Massimino coached at the school for nearly 20 years at the school. He won one of their two national championships coming in 1985. Massimino coached during the golden age of the Big East during the 1980s. This golden age peaked in 1985 when three Big East teams made the Final Four, St. Johns, Villanova, and Georgetown. Massimino became a legend in college basketball like most coaches from that Big East era are known as. Massimino was still heavily involved with the Villanova program, regularly attending games and giving advice to Jay Wright. For the past decade though Massimino has coached Keiser University, an NAIA school in West Palm Beach.
Rollie Massimino was revered around the college basketball landscape. Not just for his accolades but his personality and affection. Because of the championship he won with the Wildcats back in 1985 he has become a Villanova legend.
RIP Coach Mass #legend

— Ryan Arcidiacono (@RyArch15) August 30, 2017
Until 2016 Nova had yet to win another title after years of high seeds in the tournament. Villanova is considered one of the better programs in the country but never on that elite level. Massimino was instrumental in rising Villanova to relevancy. He helped keep the Wildcats consistently near the top of his conference. Rollie Massimino made the tournament 10 times in the 19 seasons he coached at the school.
Reaction
The citizens of Philadelphia will miss Massimino as well as those in the basketball community. From past players to current coaches to analyst like Jay Bilas.
RIP to the beloved Rollie Massimino, 1985 NCAA Championship coach at Villanova, and basketball lifer. https://t.co/1GpxbE8b0M

— Jay Bilas (@JayBilas) August 30, 2017
Current head coach Jay Wright has talked numerous times of the help Massimino has given him throughout the years. The college basketball community will miss Massimino.