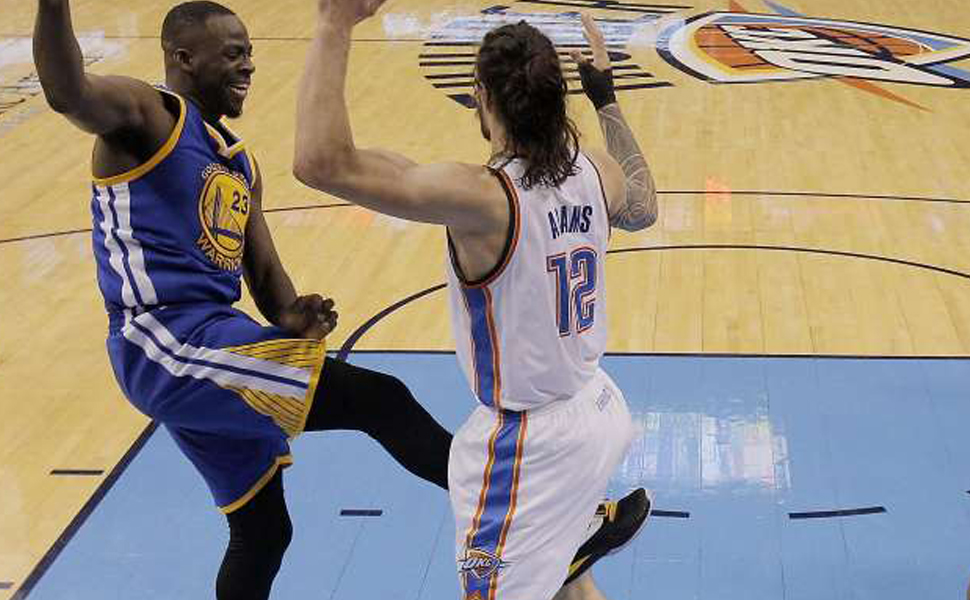 Steven Adams and the Oklahoma City Thunder are going through a change heading into the 2016-17 season. Kevin Durant is gone, Russell Westbrook renegotiated his contract to stay in OKC for a longer term and Serge Ibaka was traded out of town. That Ibaka deal, which sent Victor Oladipo, Ersan Ilyasova and rookie Domantas Sabonis to OKC, made it clear that the Thunder are rolling with Steven Adams as their lead big man.
Adams blew up during the 2016 playoffs, executing perfect pick and rolls with Westbrook and playing some great defense but he almost didn't make it through the entire post season. During the Western Conference Finals he was kicked in the groin area not once but twice and was the talk of the playoffs.
Many were concerned about Draymond Green and his potential suspension for his kicks but there was another side of the story. Steven Adams and the health of his groin.
Steven was recently speaking to a New Zealand sports show, 'The Crowd Goes Wild', and discussed his sister's performance in the 2016 Rio Olympics, the future of the Thunder and of course, the health of his man region and his appreciation for everyone concerned about his nuts, which he says are still there.