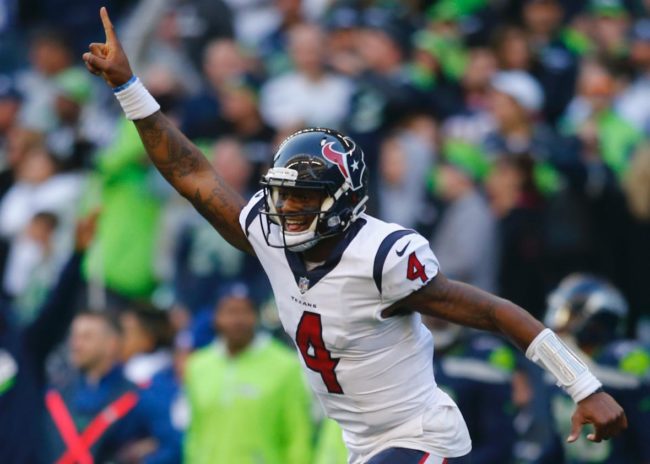 Deshaun Watson and the Texans lost 41-38 to the Seahawks but everyone can't stop gushing over Houston's rookie quarterback. Frankly, for good reason, he's unbelievable. Seahawks top cornerback Richard Sherman gave Watson even more praise following the game.
Sherman's quotes come from the Sports Illustrated site MMQB:
"'You played the best game any quarterback has ever played against us, and we've played all the legends. I respect how you hung in there and kept battling and battling,'"
I can't say this is that surprising. Watson was a favorite of mine ranked as the top quarterback prospect prior to the 2017 NFL Draft. Whether it's the Browns, 49ers, or any other team, they have to be kicking themselves for passing on Watson. His 17 touchdowns are the fastest in NFL history. His college coach Dabo Sweeney said it best when he called passing on Watson similar to passing on Michael Jordan.
"My God, Houston's so lucky. By next year he's going to be a top-five quarterback in this league, and that includes the two big dogs [Tom Brady and Aaron Rodgers]. He makes you dig to the deepest part of your competitive juices to beat him," he told The MMQB.com.