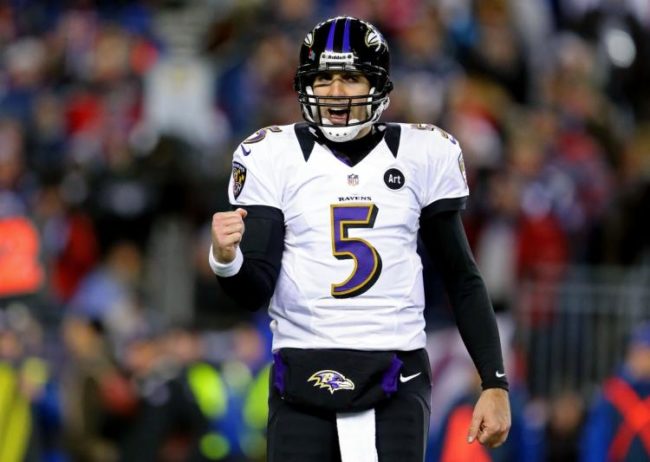 The Baltimore Ravens lead the Dolphins 20-0 at halftime but it wasn't all sunshine and rainbows for the Ravens. Just prior to the 2-minute warning, Kiko Alonso laid a massive hit on Joe Flacco that resulted in a personal foul. It's surprising Alonso didn't get ejected for this hit that can be seen below.
Omg Joe Flacco. Toss kiko for that. pic.twitter.com/s18bRdHrd5

— Will Brinson (@WillBrinson) October 27, 2017
If it wasn't obvious already, Flacco has been ruled out with a concussion confirmed by the team.
Quarterback Joe Flacco has been ruled out for the rest of the game with a concussion after the illegal hit by Kiko Alonso.

— Baltimore Ravens (@Ravens) October 27, 2017
Alonso will likely be suspended following the conclusion of the game despite not being suspended. Miami is already down Raekwon McMillan who is out for the season with a knee injury. Lawrence Timmons also went AWOL for a few weeks adding to an already weird Dolphins season.
Ryan Mallet took over for Flacco in the game Thursday night and figures to start next week if the concussion symptoms linger for the Ravens starting quarterback. Baltimore came into this week at 3-3 on the season.