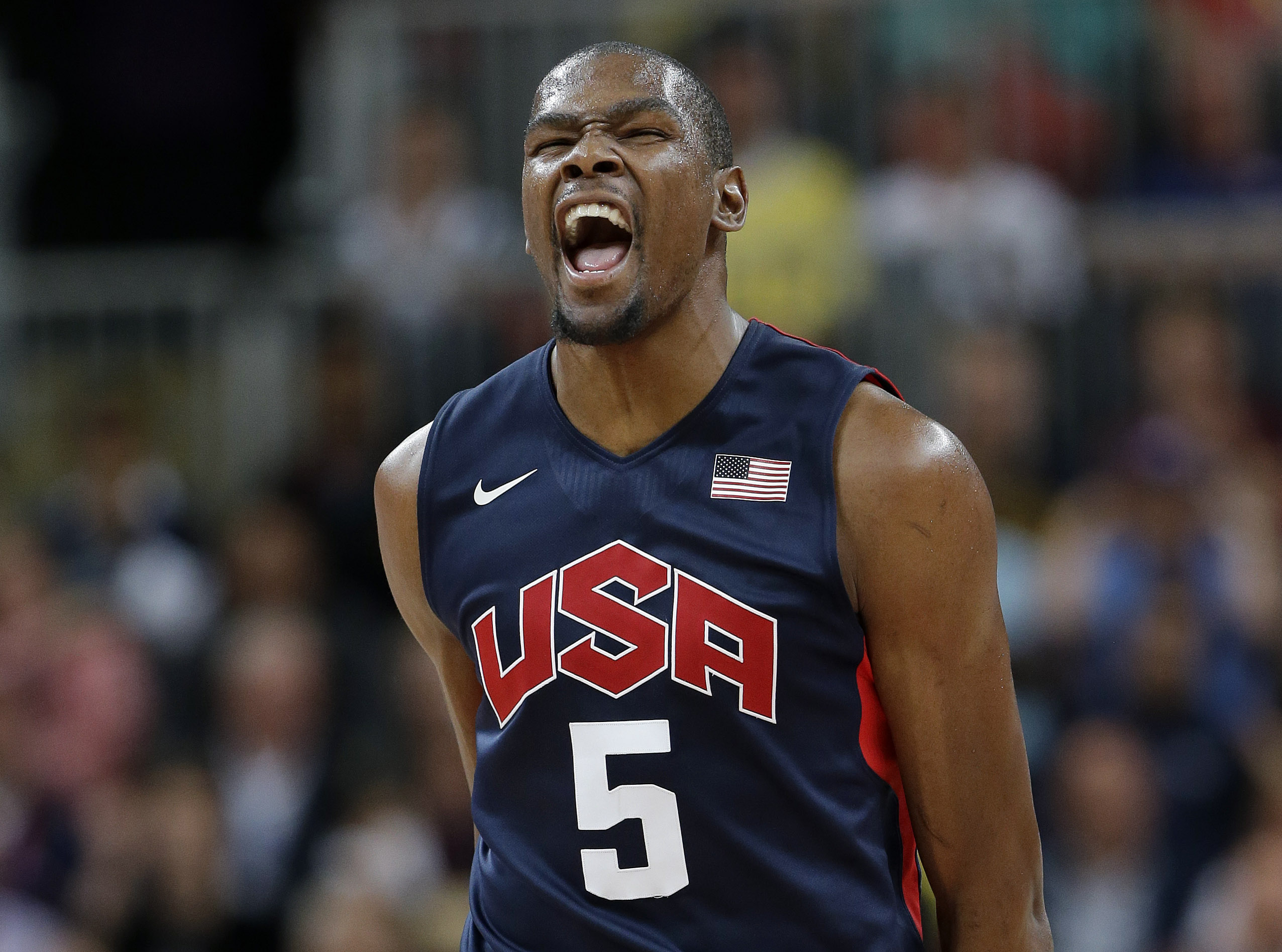 The final roster for Team USA has been announced for the 2016 Rio Olympics this summer. There has been tons of speculation and controversy surrounding the games, and many USA players have withdrawn from the teams initial 31 player final cut, including MVP Stephen Curry and NBA champion LeBron James. Despite this, the games must go on, and Team USA's roster will finally begin preparation for the games.
From the USA Basketball Twitter account:
Meet the 2016 U.S. Olympic Men's Basketball Team

Roster: https://t.co/SVpGiA5Dxl#UNITE #RoadToRio #USABMNT pic.twitter.com/hcg1tqPUOX

— USA Basketball (@usabasketball) June 27, 2016
So the final roster's rotation will look something like this:
Same team as announced over the last few days.

Lowry/Irving
Thompson/Butler/DeRozan
George/Anthony/Barnes
Durant/Green
Cousins/Jordan

— rob (@R0BaTO) June 27, 2016
This is definitely not the same team that was playing in 2012 for Team USA. Stephen Curry, Chris Paul, Russell Westbrook, James Harden, and LeBron James all opted to withdraw from the Team USA consideration, and now this team will have to carry the mantle. This team will have a harder time getting to the ultimate goal of gold in Rio De Janeiro, but they still are the major favorites to win the tournament. The story for this tournament has not be written yet. Carmelo Anthony is looking to get his 3rd gold medal, Kyrie Irving is looking to win an NBA championship and a gold medal, and Kyle Lowry & DeMar DeRozan make it the first time two Toronto Raptors have played for Team USA. With those story lines set to take place throughout the summer, I'm just glad we get to have more basketball come August time.