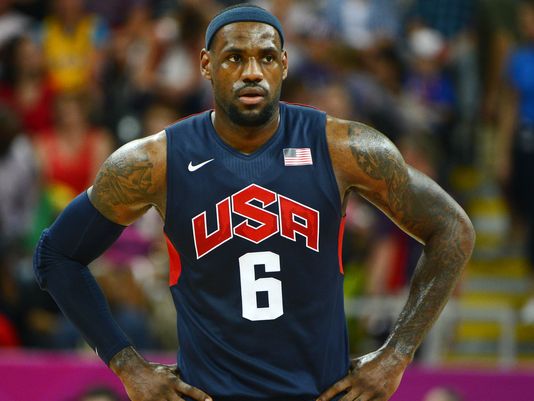 UPDATE (6/23/16):
LeBron James has officially said that he will not play for Team USA this summer. From Joe Vardon of Cleveland.com:
James' agent Rich Paul informed Team USA managing director Jerry Colangelo Thursday of James' decision.

"I could use the rest," James told cleveland.com.
ORIGINAL POST (6/20/16):
LeBron James is an NBA Champion once again. His recent victory in the NBA Finals is perhaps his most impressive one being the driving force behind the Cavs capturing their first NBA championship. Not only is it the first title for the Cavs but it's also the first title for the city of Cleveland in over 50 years.
This wasn't the first time LeBron was an important part in ending a drought for a team. Back in 2008, 'The King' was one of the stars on the Olympic national team, properly nicknamed the 'Redeem Team'. The squad fielded a cast of stars including James, Kobe Bryant, Carmelo Anthony, Chris Paul and Dwyane Wade. That roster brought the United States their first Olympic Gold Medal since 2000. It was the first step towards the recent domination by the US in international basketball. Now it appears that the 2016 Olympic Games won't have many of the same cast from eight years ago.
Kobe Bryant was the first to pull his name out of consideration for the Olympic team and since then, Stephen Curry, Chris Paul, Blake Griffin, Russell Westbrook and James Harden are just some of the big names who have decided to pull out of the games for one reason or another. It now appears the biggest star in the world, the reigning NBA Finals MVP will also be removing his name from consideration.
Following from Chris Mannix of The Vertical on Yahoo! Sports.
In the aftermath of a grueling NBA Finals, LeBron James is leaning toward not competing at the Olympics in Rio this summer, league sources told The Vertical.

While James has not informed USA Basketball of his decision, team officials are operating with the expectation that it is unlikely James will be part of the team.