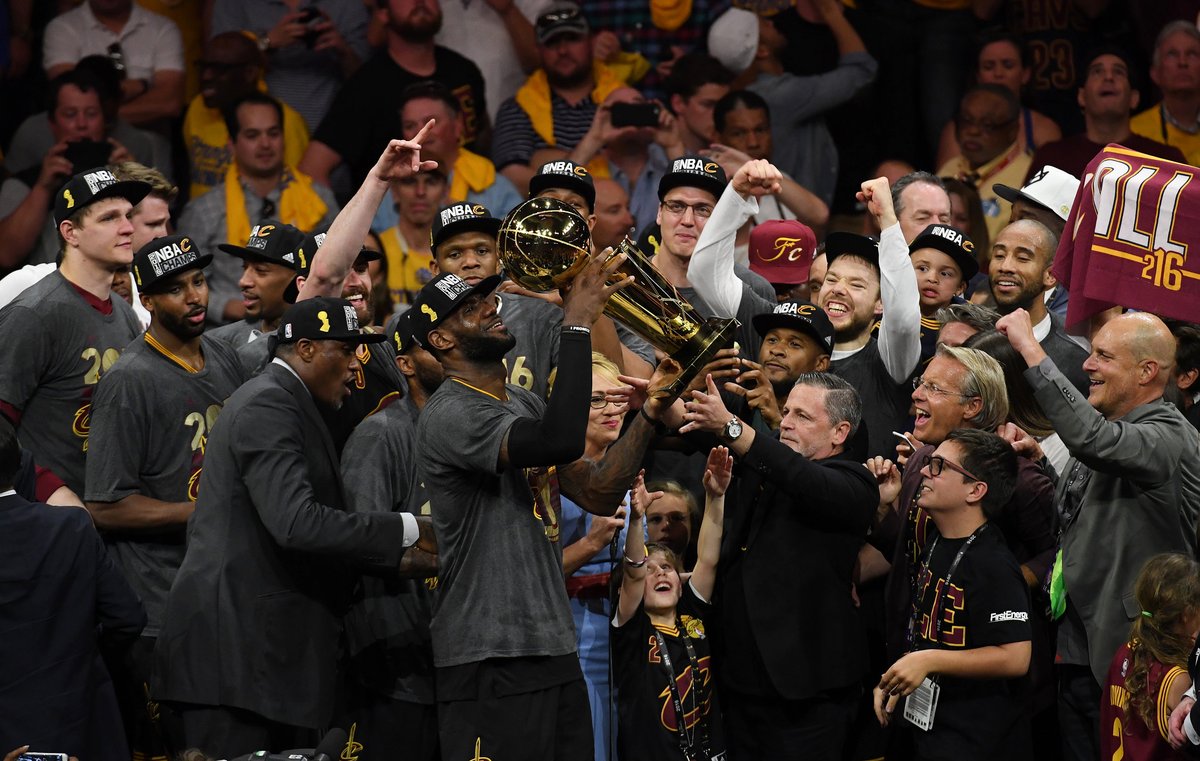 LeBron James was the driving force behind the Cleveland Cavaliers NBA Finals game 7 win over the Golden State Warriors, 93-89. The city of Cleveland hasn't won a title in any major sport since 1964 and LeBron James made it a mission to end that streak. The Cavs are also the first team to ever come back from down 3-1 in the NBA Finals and win the title.
The King held court and tallied a triple-double in the victory, posting a line of 27 points, 11 rebounds and 11 assists on the night as he won he NBA Finals MVP award. Kyrie Irving came up big alongside James tallying 26 points, grabbing six rebounds and also hitting the eventual game-winning shot late in the game. J.R. Smith scored 12, Kevin Love scored nine and grabbed 14 rebounds.
Once again, the Warriors dynamic duo of the 'Splash Brothers' were performing well below their level from the regular season. Stephen Curry scored 17 points on 6-19 shooting and Klay Thompson scored 14 points on 6-17 shooting. Draymond Green was the driving force for the Warriors offense by posting 32 points with 15 rebounds and nine assists on the night, leading the Warriors and even hitting six three-pointers on the night.
The record for wins in a regular season, unanimous MVP selection, record for three-pointers made in a season all come at a cost for the Warriors as they fall short of the NBA title.