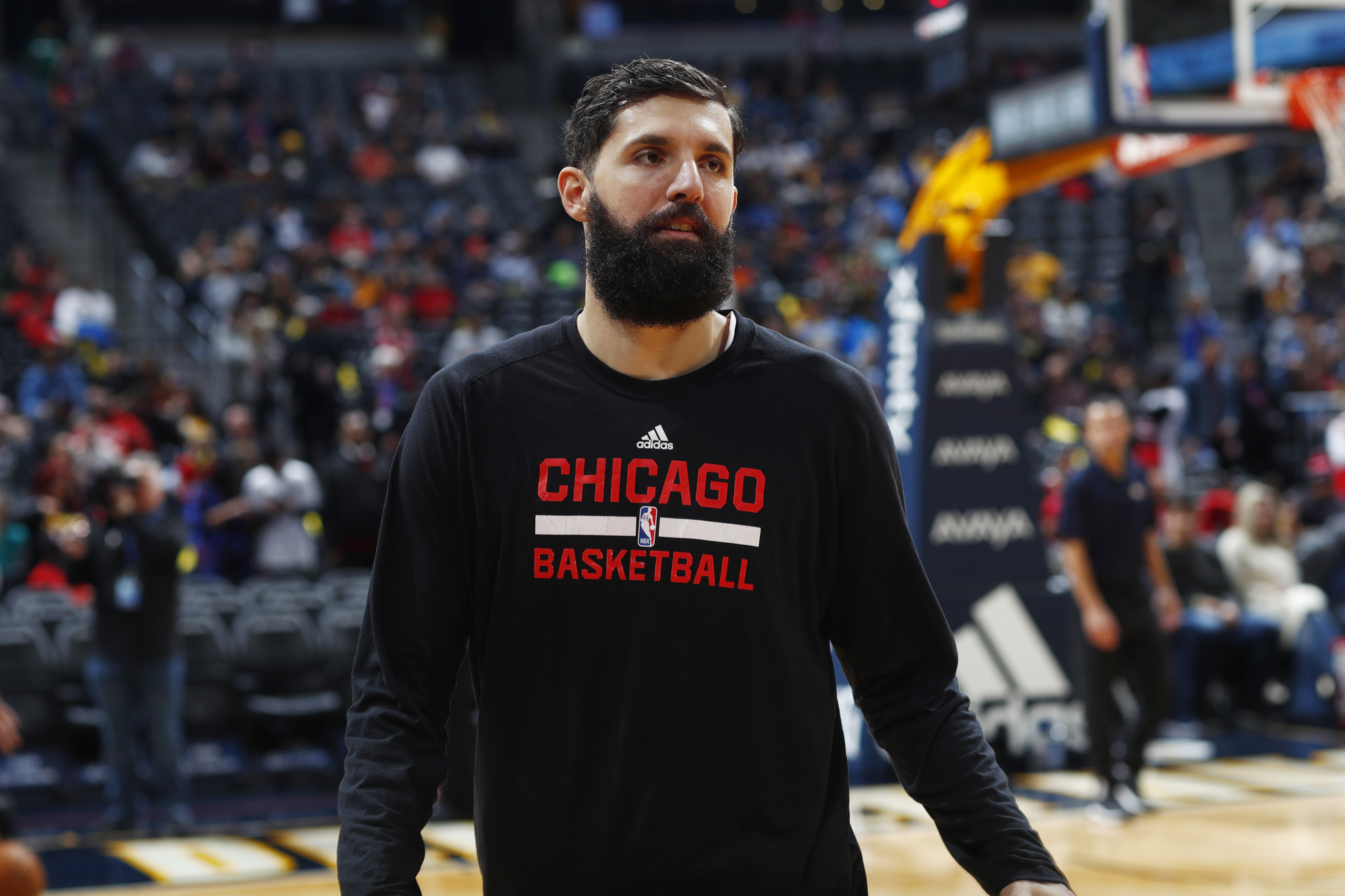 As has been well-documented this season, the marriage between the Chicago Bulls and forward Nikola Mirotic has been on shaky ground and it continues to be that way. Thanks in large part to the punch thrown by teammate Bobby Portis prior to the season, the friction has remained.
Months ago, Mirotic gave the franchise an ultimatum to move either he or Portis, and according to ESPN's Adrian Wojnarowksi, the Bulls are still making a conscious effort to find the best trade partner. The issue is Mirotic can't be dealt until January 15th, and he must approve of the team he's traded to. One of the teams Mirotic would have some interest in joining would reportedly be the Utah Jazz according to Wojnarowski:
The Bulls are still planning to trade forward Nikola Mirotic, which can't happen until Jan. 15 or without his permission, based on his contract. Mirotic has been intrigued with the Utah Jazz, whose coach, Quin Snyder, has a reputation of maximizing offensive talent.
A fit with the Utah Jazz would make some sense for the volume-shooting Nikola Mirotic. He'd compliment interior presence Rudy Gobert well, and the Jazz have been far too reliant on rookie Donovan Mitchell for offensive production.
Even with the Bulls playing at a much higher rate now than they did without Mirotic healthy, a trade still seems to be on the horizon.
There's no doubt the altercation between Portis and Mirotic is still looming heavy in the Bulls locker room, or else the Bulls wouldn't still be shopping their difference-making forward. Mirotic has put up stellar numbers since his return to health, posting per-game averages of 17.4 points and 7 rebounds.