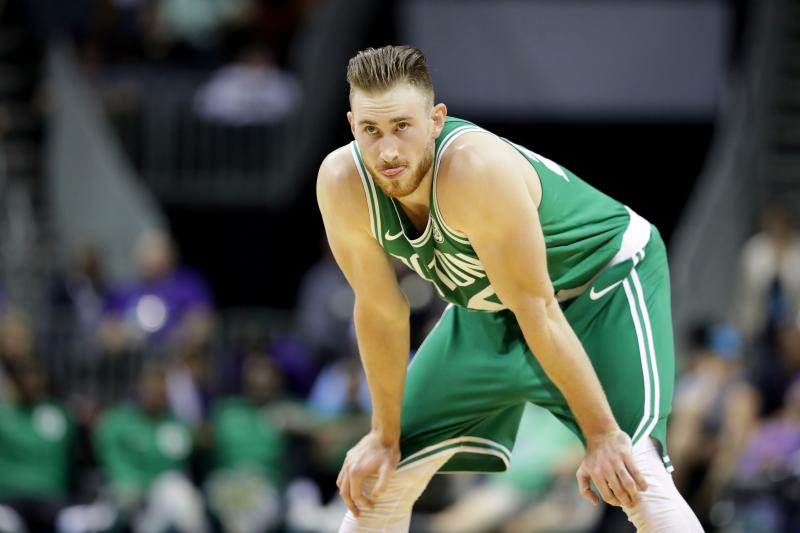 While Nike, Adidas, Jordan and Under Armour are the major players in the NBA sneaker game, we're seeing more and more companies with lesser NBA presences attempt to tap into that market. The most notable has been Puma, which signed Marvin Bagley III, Zhaire Smith, Deandre Ayton, Michael Porter Jr. and Rudy Gay, and hired Jay Z – all this summer. After Puma made such a huge splash, New Balance may be the next brand looking to make waves in the NBA market by trying to sign Boston Celtics star Gordon Hayward, according to Nick DePaula of ESPN:
One company with strong interest in Hayward is New Balance, which would look to re-launch its dormant basketball category with the Celtics star. The company's commitment to re-engage in hoops isn't entirely a secret, as it recently partnered with the Celtics on the team's new 70,000-square-foot Auerbach Center, the franchise's new state-of-the-art training facility.
According to DePaula, Chinese brand Anta may also be a strong contender to sign Hayward. Anta has Klay Thompson on board, and two of its first signature athletes – Rajon Rondo and Kevin Garnett – were Celtics when they signed with the brand.
Hayward can begin meeting with companies in August.
AND1, another smaller sneaker company, is also looking to sign NBA players, per DePaula.